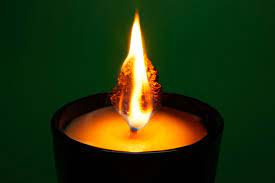 Families of the victims of the Stardust tragedy are holding a candlelight vigil at the site of the St. Valentine's Day blaze this afternoon.
Hundreds were injured and 48 young people killed when the fire spread through the nightclub in Artane in 1981.
To mark the 42nd anniversary, the Stardust Victims Committee will light 48 candles for those who died in the disaster.
The long-awaited new inquests into the deaths will commence on April 19th.
Gertrude Barrett – whose son Michael died in the fire – raised the alarm on the night:
Michael was assistant DJ on the night. He was helping out the DJ, Colm O'Brien, and he raised the alarm. He never made it. He was the last identified on Tuesday evening and, of course, there was another five year lads who were not identified for another 25 years. Sometimes everyday is like the 14th of February.