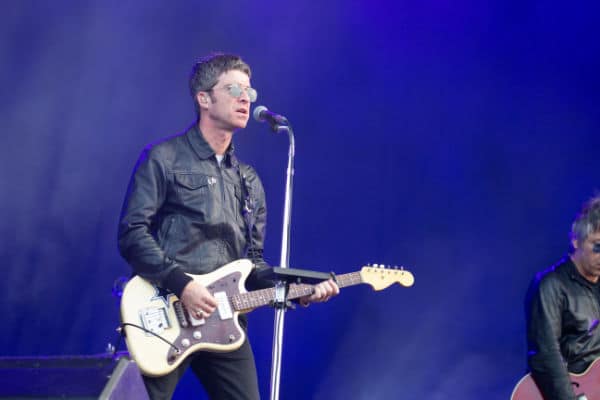 Following his death, footage of a special duet between the late Burt Bacharach and Noel Gallagher has been shared online.
The eight time Grammy winner Bacharach passed away from natural causes at his LA home earlier this week. He was 94 years old.
During his career, Bacharach created music for musicians such as Tom Jones, Aretha Franklin, Dusty Springfield, and Dionne Warwick.
"maestro"
Bacharach had picked up many fans in his time, one of which was former Oasis guitarist Noel Gallagher, who paid tribute to the late composer.
 "RIP Maestro", he wrote. "It was a pleasure to have known you. NGX". 
The pair joined forces in 1996 at the Royal Festival Hall in London, when they performed the track 'This Guy's In Love With You', originally written by Bacharach in 1968.
Along with a live orchestra, Bacharach played piano for this live duet. You can check this out for yourselves below.
Last month, it was confirmed that Noel Gallagher would take to the stage at Dublin's Royal Hospital Kilmainham.
The show takes place on August 27, and will see the singer/songwriter support his latest album 'Council Skies', which was released with his band High Flying Birds. This album will arrive on June 2.
Produced by Gallagher and Paul 'Strangeboy' Stacey, the album was recorded at the famous Abbey Road Studios.
"It's going back to the beginning. Daydreaming, looking up at the sky and wondering about what life could be … that's as true to me now as it was in the early '90s", Gallagher said of the album in a press release.
"When I was growing up in poverty and unemployment, music took me out of that. Top Of The Pops on TV transformed your Thursday night into this fantasy world, and that's what I think music should be. I want my music to be elevating and transforming in some way".