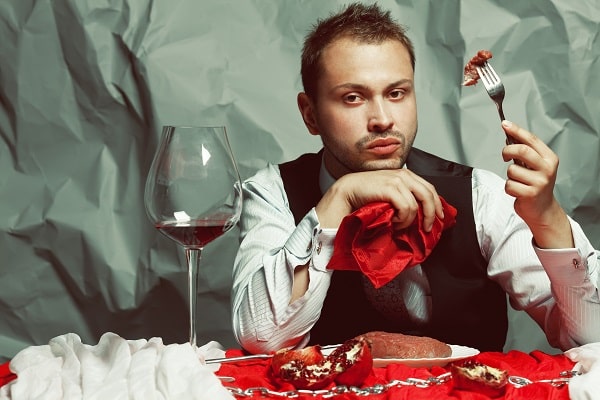 According to reports, a cannibal teacher killed and ate a 44 year-old man who he met on a dating app.
The teacher has been arrested on suspicion of alleged sexually motivated murder and cannibalism, after bones with bite marks were discovered near his home in Germany. The bones were discovered when people came across them while strolling through a park in Buch, on November 8th.
Reports say bite marks were found on the bones, though it is still unclear whether they were from a cannibal or animal. One bone is said to be completely devoid of flesh.
Forensic experts determined that the bones were the remains of 44-year-old Stefan Trogisch, who went missing two months ago. The power line technician had been reported missing by his flatmates in early September. Stefan left the apartment shortly before midnight on September 5th and never returned.
After the grim discovery, detectives were led by sniffer dogs to the suspected cannibal's apartment in the Pankow neighbourhood. Two sniffer dogs independently followed the trail from different points of the city, and both led investigators to the flat. Once inside, detectives found knives, a surgical buzzsaw, an empty wheelbarrow and a cooler.
It is customary under German privacy laws not to reveal surnames in police investigations, giving the suspect the name, Stefan R. The Maths teacher was detained in his home and remanded in custody, after traces of the victim's blood were found in the apartment. According to the Berliner Morgenpost, this led to Stefan R's arrest.
A police spokesperson told Berlin newspaper, BZ that one bone was "totally devoid of flesh" and other indications "which make us strongly suspect that Stefan T was the victim of a cannibal". It has been said that investigators have obtained messages between the alleged killer and victim on a dating website called Planet Romeo, leading police to believe that the pair agreed to meet.
Evidence has been found in Stefan R's internet history that suggests he was interested in cannibalism. Office spokesman, Martin Steltner said the suspect "searched online for the topic." He had also previously searched whether or not a person could survive after having their penis cut off, according to Bild. Although, prosecutors said it was unclear whether the victim was also interested in cannibalism.
The German media are comparing this case to Armin Meiwes, a German cannibal jailed for life in 2006. Meiwes met his victim in an internet chatroom for people interested in cannibalism. Meiwes filmed the murder, leading prosecutors to believe it revealed Meiwes had killed his 43-year-old male victim for his own sexual pleasure.