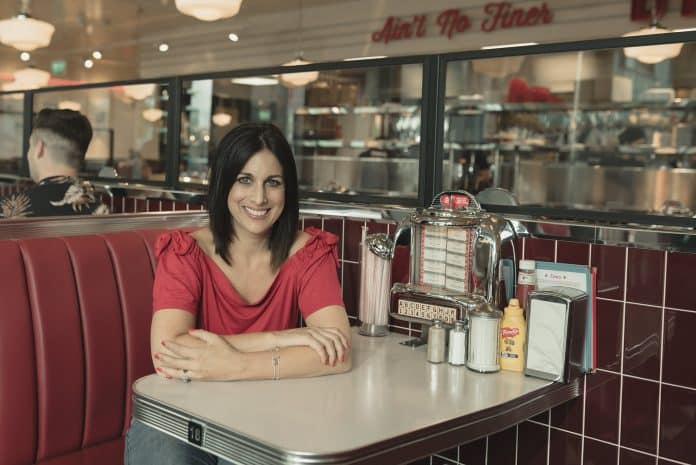 Eddie Rocket's, the famous diner chain, is 30 years old and it wants customers to join in the party today!
For one day – September 26th – Eddie fans can enjoy a classic meal at 1989 prices at diners around the country. The meal includes a Classic Burger, Classic Fries and a Soda – all for only €5.89.
Join in the party at Eddie's diner, South Anne Street, D2 from 1230 and have a chance to meet their Brand Ambassador, Lucy Kennedy, host of the Colm & Lucy Breakfast Show and star of the hit TV series, "Living With Lucy".
The first 30 people to meet Lucy at Eddie Rocket's South Anne Street  at 12.30pm will get FREE LUNCH to celebrate!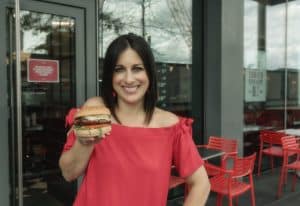 "We are going back to 1989 prices for one day with this classic meal as a 'Thank You' to our old and new customers," explained Eddie Rocket's founder, Niall Fortune.
The very first Eddie Rocket's diner was opened on South Anne Street in Dublin's city centre in 1989 by entrepeneur Niall Fortune.
And while the business has expanded over the decades to include 43 diners across Ireland, the UK and Spain, South Anne Street remains the company's headquarters.
"It's hard to believe that we are celebrating the 30th anniversary of Eddie Rocket's. It's a real tribute to our loyal customers, wonder staff down the years, our franchichess around the country and our suppliers," says Niall Fortune, who remains the chain's Managing Director.