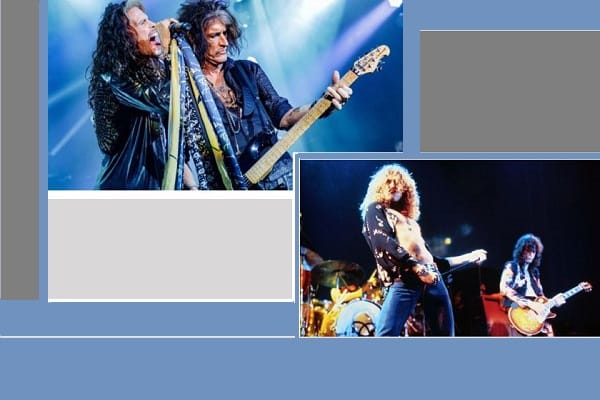 Legends of rock, Led Zeppelin and Aerosmith have earned themselves shiny, new certifications from the Recording Industry Association of America. Led Zeppelin IV is now 24x Platinum, while Steve Tyler's Boston rock band racking up another six certifications.
The Zepp's historic fourth album continues to rule the roost for the London rockers, becoming their fourth album to be certified diamond by the RIAA. Led Zeppelin II is 12x platinum, Led Zeppelin IV is 24x platinum, Houses of the Holy made it to 11x platinum, and Physical Graffiti is sitting pretty on 16x platinum.
Diamond status is awarded to records which have earned over 10 million sales, or album equivalent streams. However, only Led Zeppelin IV has the honour of holding a double diamond status for the Immigrant Song rockers. Taking 15 years to surpass 23x platinum to 24x, it might be a while yet before we see the 1971 record reach triple-diamond status.
Meanwhile, Sweet Emotion rockers Aerosmith are getting ever so closer to their first ever RIAA diamond certification. The band's 1975 record, Toys in the Attic has now reached 9x platinum, just shy of diamond status. However, it seems to be their only chance at reaching the accolade as it remains their best-selling/best-streaming record ahead of 1983's Get a Grip, which is currently 7x platinum.
The remaining certifications were awarded to the Boston rockers for their singles, I Don't Want to Miss a Thing (5x platinum), Sweet Emotion (3x platinum), Walk This Way (platinum), Jaded (gold) and, Pink (gold). This brings their total of combined gold and platinum certifications to over 40 across their illustrious career.
All the latest RIAA certifications can be found on its website, with thirteen artists receiving one or two nods for their work. Lee Brice, Juice Wrld, and Rihanna all scored big wins, with other mentions going to Avicii, Nicki Minaj, and John Coltrane, among others.