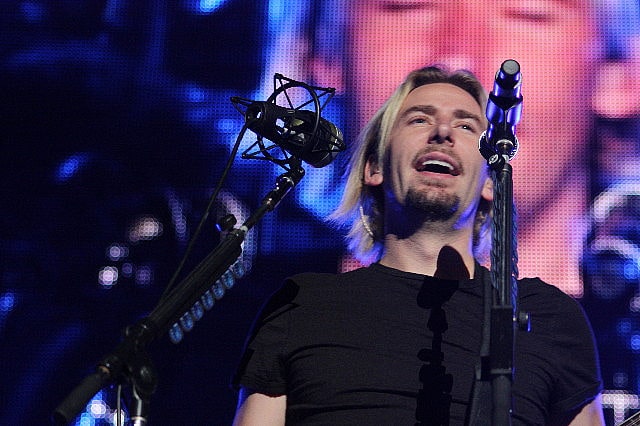 A lot has been said about the Canadian rock band Nickelback, they're often the punchline of abusive comments, but it is nice to know that the lads can take a joke.
Nickelback's frontman Chad Kroeger has responded to an online funding campaign which aims to raise enough money to ban Nickelback from performing in England.
An anti-Nickelback fan, Craig Mandell, started a Kickstarter campaign to stop the band from playing in London, titled 'Don't Let Nickel Back.'
Mandell was inspired by the recent surge in Kickstarter campaigns and figured if the service could be used to bring bands you like to your home town, why couldn't it be used to stop bands you dislike coming to your city.
On the anti-Nickeback Kickstarter page, Mandell writes, "We are attempting to ensure that Canadian 'rockers' Nickelback do not come to London, England to play a gig. With your help, we can ensure that the band do not schedule any gigs here, do not attempt to come here — nor even phone here."
"Just imagine, thousands — perhaps tens of thousands of music lovers — all not witnessing an exclusive concert by Nickelback in London. It will be glorious. Legendary. Dare we say, game changing?"
So far the page has 56 backers, has raised €222 and only has 20 days left to reach its target of €796. It's not looking likely that he'll reach his goal but the one-man campaign hasn't fazed the group's singer.
Speaking to The Pulse Of Radio, Kroeger said, "I love it. More controversy that surrounds either myself, my personal life, the band, whatever – I think it's hilarious."
"All these critics, they're just tireless. They keep ragging on the band. If they had stopped writing all this stuff about us, there would be no controversy left in the band and we probably would have died out years ago. They don't know that they're still responsible for us being around today."
The 'Don't Let Nickel-back' campaign ends on November 3rd.