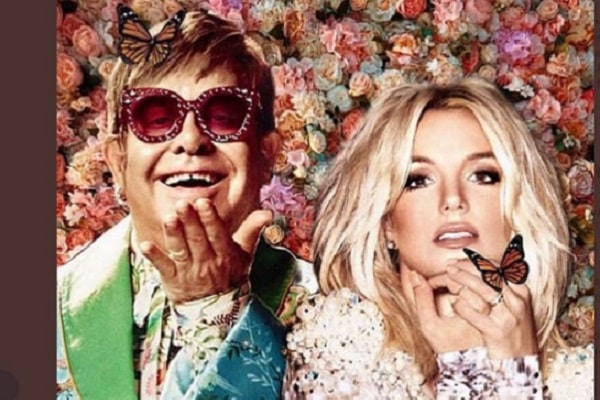 Elton John and Britney Spears' new collaboration 'Hold Me Closer' has been released today. You can check out for yourselves below.
The track itself features a interpolations from Elton's hits 'Tiny Dancer' and 'One', in a very special mash up, not too dissimilar from the singer's 2021 UK number one hit 'Cold Heart', released last year.
The track also marks the first new music featuring Spears' since the termination of the singer's conservatorship last year.
"Okie dokie … my first song in 6 years", Spears tweeted. "!!!! It's pretty damn cool that I'm singing with one of the most classic men of our time … @eltonofficial!!!! I'm kinda overwhelmed… it's a big deal to me !!! I'm meditating moreand learning my space is valuable and precious !!!". 
You can check this track out for yourselves below.
Elton John had earlier teased the upcoming release of this track, by playing a segment at a restaurant in Cannes.
In a video shared via the music icon's Instagram account, Elton can be spotted singing the track from the DJ booth. Find out more and Nova's report on this here.