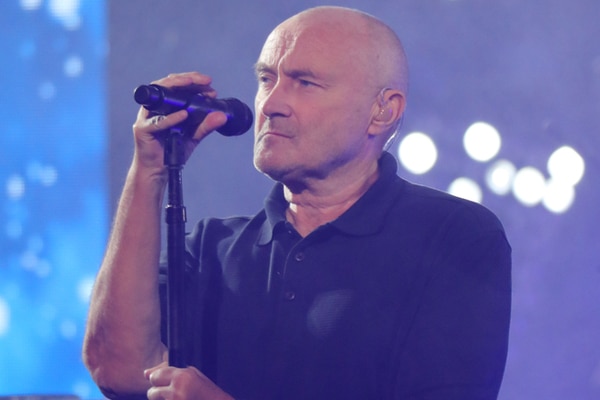 Over the weekend, Genesis played their final gig together as a group at London's 02 Arena.
This gig marks the end of the group's successful 55 year career, which will see them surely be remembered as one of the greatest band's of all time. They have sold over 100 million albums worldwide.
This gig saw Phill Collins, Tony Banks, Mike Rutherford perform alongside touring musicians Daniel Pearce, Patrick Smyth, Daryl Struemer. Genesis star Phil Collins' son Nic also performed with the band.
The Genesis' line up from the 1970s which included Peter Gabriel and Steve Hackett has been regarded as one of the most progressive rock band's in music. Gabriel had left the band in 1975, before returning briefly for a reunion tour in 1982.
Genesis kicked off this rescheduled tour earlier this month. This took place in Berlin's Mercedez-Benz Arena.
"We've gotta get real jobs" – Collins Confirms Final Genesis Gig
Their final performance included the band's hits 'No Son Of Mine', 'I Can't Dance', 'Turn It Again', 'Mama', and 'I Can't Dance'.
This concert also saw Phil Collins address the audience. He confirmed that this would the band's final live gig.
Ahead of playing 'Land Of Confusion', Collins also joked, "After tonight we've all gotta get real jobs".
Check this out below.
Former Genesis singer Peter Gabriel was also in attendance at this concert, and his presence in the crowd was acknowledged by Collins who joked that his former bandmate was demanding to hear 'Supper's Ready'.
Afterwards, Collins also shared a photo backstage alongside Gabriel via the Genesis Twitter account. Photographed alongside the pair is long time manager and friend Richard McPhail.
From tonight's final #Genesis show in London (from left): #PeterGabriel, #PhilCollins, and Richard McPhail (long time friend and tour manager in the '70s). If you've not read Richard's book on Genesis, you should. @genesis_band @itspetergabriel @PhilCollinsFeed pic.twitter.com/Zsmo0WMGr1

— World of Genesis (@WorldofGenesis) March 27, 2022
Speaking last September, Phil Collins had said that this 'Last Domino' Tour would be the final hoorah for Genesis, saying "This English and American tour, that will be enough for me".
More on this from Nova here.