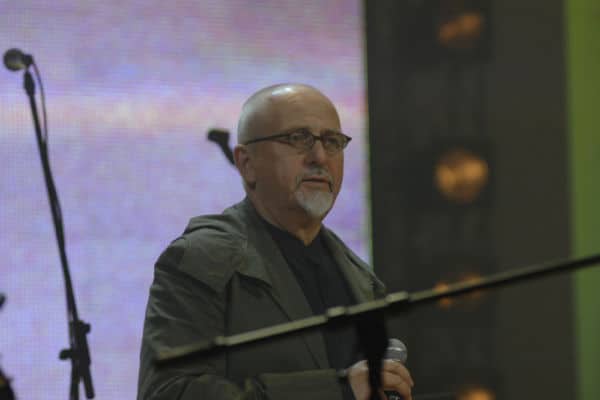 Peter Gabriel has released his first single in 7 years.
The track is called 'Panopticom' from his forthcoming album 'i/o', and you can check it out below.
Written by Gabriel himself, the track also sees the former Genesis singer join forces with Brian Eno, drummer Manu Katché, bassist Tony Levin, along with guitarist David Rhodes.
'Panopticom' was recorded at the Beehive in London, and Real World Studios.
A press release has also added that the single is to feature on Gabriel's upcoming studio album, and was released on a full moon, with further tracks also set to be released in a similar fashion.
"beginning to connect"
On the new track itself, Peter Gabriel also had this to say.
"The first song is based on an idea I have been working on to initiate the creation of an infinitely expandable accessible data globe: The Panopticom. We are beginning to connect a like-minded group of people who might be able to bring this to life, to allow the world to see itself better and understand more of what's really going on", he explained.
On the album, Peter Gabriel added that some of the material written explores the importence of reconnecting with nature.
"Some of what I'm writing about this time is the idea that we seem incredibly capable of destroying the planet that gave us birth and that unless we find ways to reconnect ourselves to nature and to the natural world we are going to lose a lot", he said.
"A simple way of thinking about where we fit in to all of this is looking up at the sky… and the moon has always drawn me to it". 
News of this new album comes after Peter Gabriel had previously announced his first European Tour in a decade. Find out more on this here.