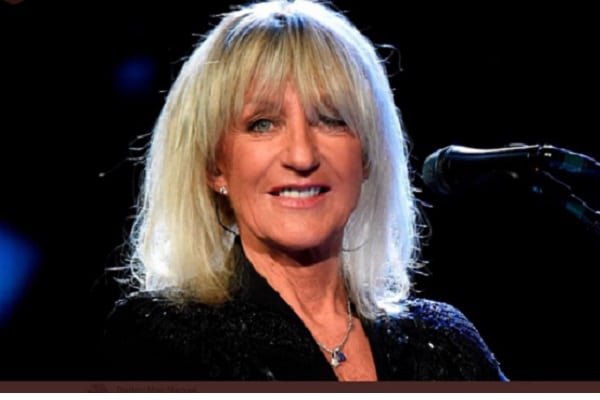 Would you like to listen to the article instead of reading it?
A previously unheard track from the late Christine McVie has been shared for the first time.
The track which is titled 'Little Darlin', was shared by McVie's former record label Rhino, celebrating what would have been her 80th birthday.
The song was originally recorded by Christine McVie in 2004, during recording sessions for her solo album, In The Meantime.
Rhino also confirmed plans to reissue In The Meantime for this November. They will also reissue McVie's debut solo album, which was originally released in 1984.
Check out 'Little Darlin' below.
Little Darlin' (2023 Remaster) – YouTube
"most personal and intimate project"
In The Meantime will also be released on vinyl for the first time, with a new mix from Christine McVie's nephew Dan Perfect, who collaborated on the original album.
In a press release, Perfect said, "When my aunt Christine McVie died unexpectedly last year, plans were already afoot for the re-release of this solo album, which is perhaps her most personal and intimate project".
"Chris and I had been working for some time on remixing the original tracks in Dolby Atmos, and Chris was excited and intrigued by this process, which was bringing fresh life and contemporaneity to the songs… I dearly wish that she could have lived to see this re-release as she would have been delighted", he added.
Christine McVie passed away last year aged 79. Marking her birthday this week, former bandmate Mick Fleetwood shared a moving tribute on Instagram.
The drummer also shared an instrumental version of her composition Songbird, featuring ukulele player Jake Shimabukuro.
"For Christine, Here we are thinking of you on your heavenly 80th birthday," Fleetwood wrote. "For me, although missing you on this celebration of your 80th birthday…I like so many have the greatest memories in plenty!".
"And most of all, your songs are lighting up the world on this your birthday. Chris, Happy Birthday. You are loved and dearly missed".