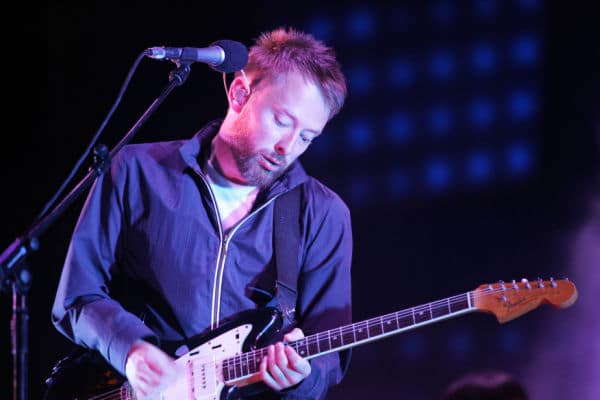 Would you like to listen to the article instead of reading it?
A YouTuber has just recreated every track from the Radiohead album 'Ok Computer' using sounds from Nintendo 64 games.
Originally released by Radiohead in 1997, 'Ok Computer' reached number one in the UK, and became the best selling album of that year there. It is also estimated to have sold over seven million copies globally.
'Ok Computer' subsequently won a Grammy the following year for Best Alternative Music Album, and is hailed by many as one of the most important albums of that decade, as well as one of Radiohead's best works.
'Ok Computer' In The Style Of N64
But now, a YouTuber by the name of on4word has remimagined every track from this classic Radiohead album, using sounds from games including Super Mario 64, The Legend Of Zelda: Ocarina Of Time, The Legend Of Zelda: Majora's Mask, Yoshi's Story and Kirby 64: The Crystal Shards, 'Banjo Kazooie and Golden Eye 007′.
For instance, the tracks 'Electioneering' and 'Let Down' were remixed using sounds from The Legend of Zelda games Ocarina Of Time, and Majora's Mask.
Other tracks like 'Fitter Happier', 'Airbag' and 'Subterranean Homesick Alien' were recreated using 'Super Mario 64'. 'Star Fox 64' was also used on the track 'Karma Police'.
An accompanying YouTube video which you can check out below, features these newly remixed tracks, including visuals from the games, which were used in the remake of this album.
The title of this LP is 'Ok Nintendo 64'.
Back in January, Radiohead drummer Phil Selway also revealed that the band are to "get together" this year. More here.