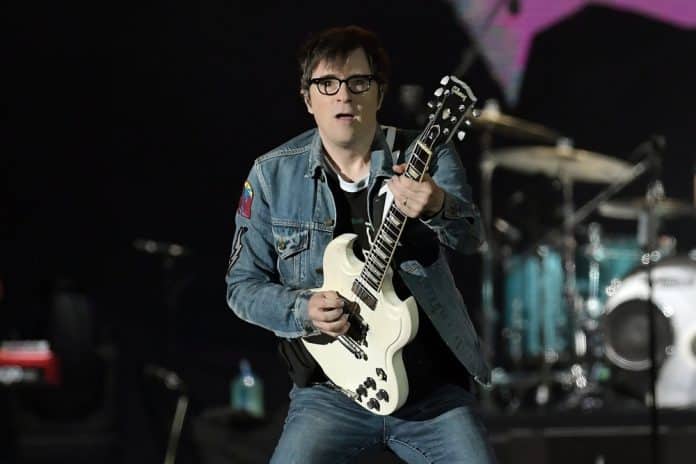 Weezer have taken things to another level of dream-pop than previously thought possible by the band with "Lost in the Woods."
The 'rockers' have dropped a new song which is released as part of the soundtrack for Disney's Frozen 2! Cha-ching!
The rock ballad combines ecstatic distorted guitar riffery with Cuomo's angelic high pitched voice. As Spin observes, this track wouldn't sound too out of place on Queen album.
After a while, things calm down with chugging axes and familiar blended harmonies. If you had told me that this is where the band would end up after they released The Blue Album I would not have believed you! Check out Weezer's new track "Lost in the Woods" below.
Frozen 2 is released in theatres on November 22, 2019. The soundtrack also includes new music from Kacey Musgraves and Panic! at the Disco.