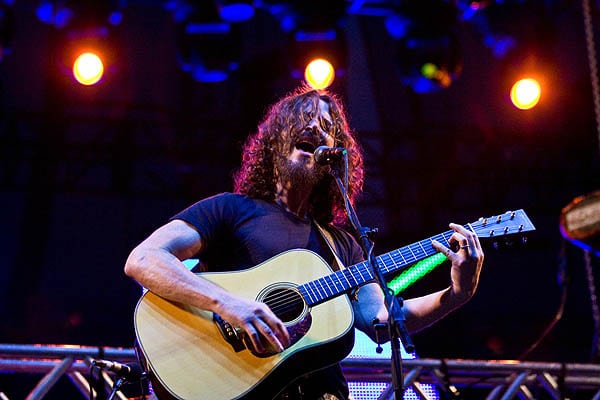 Soundgarden frontman Chris Cornell has announced that his new solo album will be released on September 18th. The album is titled Higher Truth and it will be a fully acoustic album akin to his 2011 live acoustic record Songbook.
Cornell previously released Scream back in 2009 , which saw him team up with R&B producer Timbaland. It was met with a mixed reception as Cornell incorporated much more electronic elements into his sound.
Cornell updated his Facebook account in March stating that he had finished recording his new solo album. Soundgarden are also reportedly going to be recording new material this year. The last album the band released was King Animal which came out back in 2012.
Cornell will start touring the new acoustic album in New Zealand and Australia. Cornell then embarks on a huge North American tour running from September to November.
Photo Credit: Focka