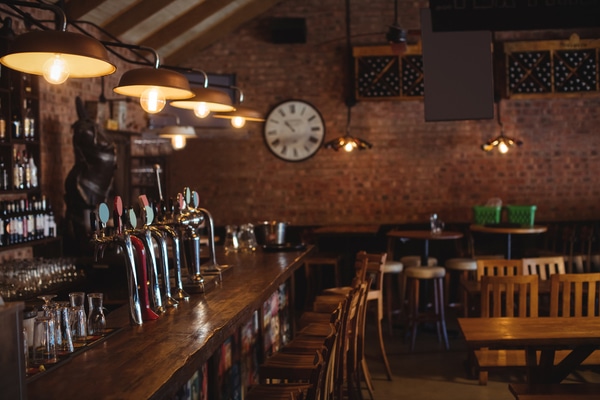 A proposal to develop hotels around the Cobblestone pub in Smithfield in Dublin as well as at Merchant's Arch in Temple Bar has sparked hundreds to protest through Dublin city centre this weekend.
The 77-80 North King Street area, which includes Cobblestone, was included in a recent application by Marron Estates Ltd with the Dublin City Council to establish a nine-storey hotel. While the pub is a protected structure, the proposed project would lead to the demolition of the establishment's outdoor area and back room venue.
In similar news, the plan for a four-storey hotel at 1-4 Merchant's Arch in Temple Bar was recently approved for publican Tom Doone by An Bord Pleanala.
In response to the development an online petition titled "Save Merchant's Arch" has received over 50,000 signatures. While the proposed hotel would face the pedestrian lane within Temple Bar, the historic archway of the same name would not be damaged or altered by the construction project.
Mr Doone has yet to respond to requests to comment on the protests.
On Saturday protesters gathered at Smithfield Square near Cobblestone Pub before marching past Merchant's Arch on their way to the council's offices at Wood Quay. Protesters carried a wooden coffin that read "RIP culture" as they chanted "homes not hotel", "cultures not vultures" and "save the Cobblestone".
Tomás Mulligan, the manager at the Cobblestone, described being "furious" about the bid to develop hotels around the site, noting that his father had been leasing the pub for over 30 years.
"They want to gut the beer garden, the back bar and the area to the side…we're going to lose 70 per cent of our operational area. It's going to starve us out of this building. We won't be able to feasibly operate," he said.
"I think people are just sick of this stuff. This is killing Dublin, this erection of mindless concrete. We don't need a hotel, we've got one right across the road that you can get a room in any time you want.
"We've got a hostel down the way, the Generator, and along the Luas line three hotels have popped up over the last year even. There's enough places to stay, there's no need for this but mindless greed."
Mulligan added that the pub was a home for Dublin-based musicians, himself included.
"There's lessons going on here, fantastic musicians come here from all over Ireland as well as the world. Noel Hill was here last night… Steve Martin came in and played the banjo here one time.
"Everyone has come here that has any link to Irish music. To lose this place would be akin to abolishing mecca for musicians. It's so important. You can't kill us. If you do, what is this for?"
Eoghan Ó Ceannabháin, one of the organisers of Saturday's protest, has set up an online petition against the development around the pub.
"We're looking for people to get in as many objections as possible before November 4th to Dublin City Council. The proposals would change the Cobblestone completely and suck the life out of it," he said.