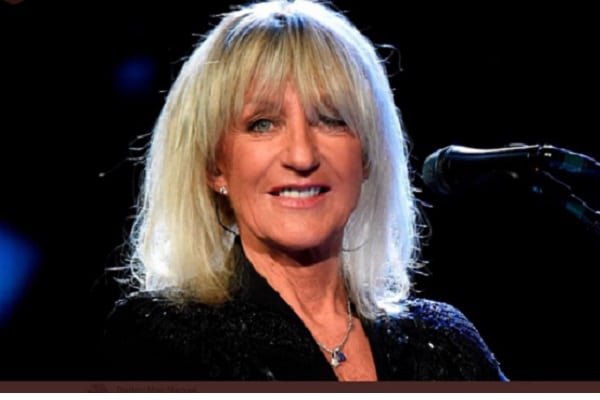 Christine McVie has revealed that the combination of taking substances with champagne enabled her to "perform better".
The former Fleetwood Mac singer dropped this bombshell during an interview, which also saw her speak about her solo career, writing some of the biggest Mac hits, as well as life in the fast lane.
McVie On Her "drug of choice"
During this interview, McVie was asked about the band's "legendary drug and alcohol intake".
"My drug of choice was cocaine and champagne. I didn't use any other drugs at all. It's easy for me to say, but I think it made me perform better", she told the Guardian.
The singer jokingly added, "Maybe somebody could tell me different".
McVie's comments would appear to coincide with drummer Mick Fleetwood's revealtions about his lavish party ways with the band. More on this here.
Elsewhere, McVie also spoke about working in the largely male-dominated music scene of the 1960s.
"In those days there were very few women", she explained. "I never felt singled —out. It just all came very naturally to me".
Christine McVie also claimed that performing with Stevie Nicks and Lindsey Buckingham was the best era for the band.
"I would be silly not to say the Stevie [Nicks] and Lindsey [Buckingham] era, because that was pretty sensational", she said. "We had our fights here and there, but there was nothing like the music or the intensity onstage".
Christine was also speaking ahead of the upcoming release of her solo album 'Songbird', which arrives on June 24. See more on this here.
The album will consist of a compilation of McVie's biggest hits with Fleetwood Mac.
"I've just finished an album which is a compilation of my biggest hits", she said.
"But they've all been produced again by Glyn Johns [with] Vince Mendoza on strings, who does this fantastic version of Songbird. We've just now actually re-cut it with a complete string orchestra and it sounds beautiful".