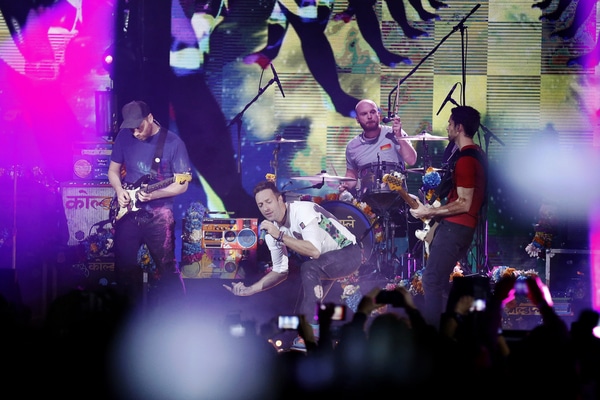 Yellow hitmakers, Coldplay pulled out of two performances this weekend due to members of their touring party testing positive. The band had dates booked for the Capital Jingle Bell Ball in London on Saturday, and last night's episode of The Voice Of Germany.
Notifying fans through their social media accounts, the band sent "our love to the individuals affected and wish them a swift recovery. We're so sorry to cancel at the last minute and apologise to everyone concerned. Thank you, as always, for your support."
Meanwhile, Chris Martin has revealed that he believes Coldplay's future 12th album will be the band's final bow, as they plan life outside the studio. Releasing their 9th studio album, Music of the Spheres tomorrow, the Shiver singer feels they will only make another three records afterwards before quitting the recording studio for good.
Speaking with Absolute Radio, Chris revealed that the Yellow hitmakers would not carry on releasing new albums indefinitely. The Coldplay frontman revealed, "I think that in a few albums' time we will finish making albums," Chris revealed. "This is not a joke, this is true, I think after 12 that will be the end of our catalogue."
However, Chris would not want Coldplay to retire completely, as the 44-year-old singer is keen for the band to play live shows into their 70s. The singer feels that "we will always want to play live together. So, I think in the way that the (Rolling) Stones do, it will be so cool if we can still be touring in our late 70s. That will be wonderful, if anybody wants to come."
Elsewhere, Martin admits that there is still "quite a long way to go" in the battle of making touring 100% completely eco-friendly. In October, Coldplay announced that they were going to make their 2022 world stadium tour as ecologically friendly as possible.