Colin Farrell is unrecognisable as The Penguin as he continues to work on the new Batman movie.
The Batman, which stars Robert Pattinson as the caped crusader, Zoe Kravitz and Colin Farrell is due to be released in 2022. The film originally had a release date for June 2021, but due to the pandemic, it was pushed back until October 2021. Now, a release date of March 4th 2022 has been confirmed.
Filming of the movie took place this week in Liverpool. St.George's Hall was used as the scene for the aftermath of a funeral. In the photos below, Farrell is unrecognisable as the villain, Oswald Cobblepot, also known as The Penguin.
Colin Farrell as The Penguin on the right, photo via Getty
Fans weren't the only people shocked at Farrell's transformation. Actor Jeffrey Wright, who plays Commissioner Gordon in The Batman said "Colin walked onto set one day and I walked right past him. I was like, 'OK, hey, what's happening? Where's Colin? Are we going to shoot?' It was pretty remarkable."
Farrell is delighted to be playing The Penguin. In an interview with SFX magazine, the Dublin actor said "There are certain words that are part of my internal lexicon and those words are Gotham City, Penguin, Joker, Batman, Bruce Wayne, Harvey Dent… all of those things."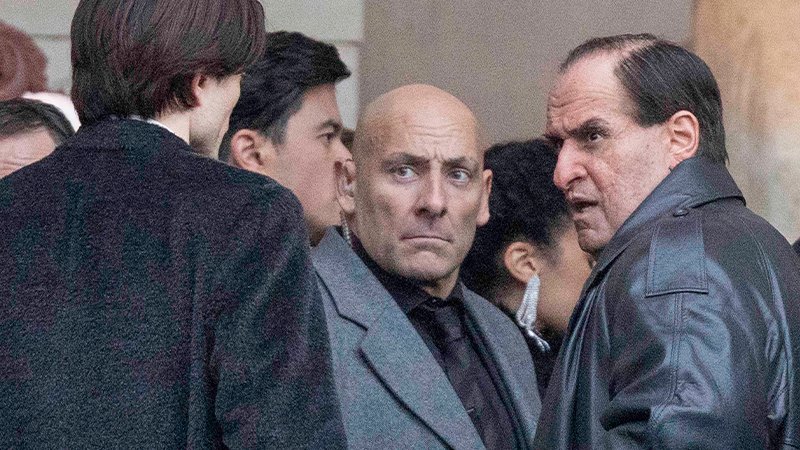 Colin Farrell as The Penguin, photo via Getty
Farrell also added "I have been watching the Batman films with my kids, but this script is something that feels incredibly original."
"It leans into it but it doesn't borrow; it's born of the mythology of that character, Bruce Wayne, Batman and Gotham. But it feels like a treatment and a version that I hadn't seen before. Matt Reeves has done an incredible job of keeping it familiar and at the same time unique and new. It's really exciting to be a part of it."
You can watch the trailer for The Batman below.