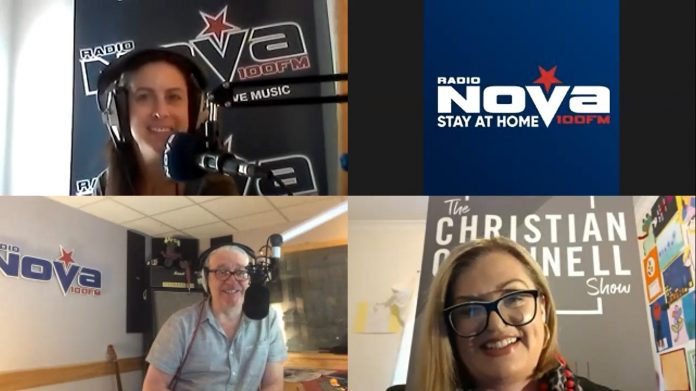 While Ireland is in Lockdown Colm & Lucy have been wondering what the rest of the world has been doing to in reaction to Covid 19 and each Wednesday morning they go around the world to chat with listeners, friends and reporters in every corner of the globe to find out what's happening on their patch of the planet.
They have spoke to the lovely Patrina Jones in Australia at the start of the outbreak and with the news this week life was starting to return to the new normal in her hometown of Melbourne they decided to check in again.
Patrina usually is on air talking to millions of Aussies on The Christian O'Connell Show which is Melbourne's #1FM Breakfast Show on the #1FM station GOLD104.3 and is also heard across Australia on Sydney's WSFM, Melbourne's GOLD104.3, Brisbane's 97.3FM, Adelaide's MIX102.3 and Perth's 96 FM.
Colm & Lucy got a full brief on how things are for the land down under and giggled when Pats attempted to say an Irish goodbye like a local.
Her moment certainly did not go unnoticed by her on air colleagues in Melbourne who didnt let her down easily replaying our Irish chat to their Aussie listeners.
Check it out here:
Christian got his hand's on the audio from Patsy's interview with an Irish radio station!

You are not going to believe how she signed off… pic.twitter.com/vIpW97YAeZ

— Gold 104.3 Melbourne (@gold1043) May 21, 2020