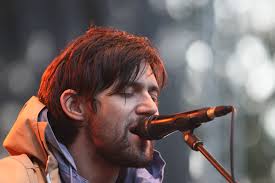 The former teenage prodigy and frontman of the indie band Bright Eyes, Conor Oberst, returns with a new solo album. The man that is behind a large number of musical projects, such as, Bright Eyes, Conor Oberst and the Mystic Valley Band, Desaparecidos, Commander Venus, Park Ave., The Faint, The Magnetas, M. Ward, Monsters of Folk and First Aid Kit, returns for with a record that is still embracing the country-style of music that has plagued Oberst's latter half of his career.
Upside Down Mountain is released this month and lyrically, Oberst, says it is a return to his earlier style of writing:
 It's more intimate or personal, if you will. Even if all my songs come from the same place, you make different aesthetic decisions along the way. For me, language is a huge part of why I make music. I'm not the greatest guitar player or piano player—I'm not the greatest singer, either—but I feel if I can come up with melodies I like that are fused with poetry I'm proud of, then that's what I bring to the table. That's why I'm able to do this.
However, fans of Bright Eyes earlier albums offerings like 'Fevers and Mirrors' and 'LIFTED or The Story Is in the Soil, Keep Your Ear to the Ground' will find it difficult to connect with the musical direction that the singer has taken. The infectious riffs present at the earlier stage of his career have been replaced with simplistic strumming patterns.
If you are looking for some nostalgia from your teenage years, then investing in Upside Down Mountain will reconnect you to a familiar voice but the anger, despair and insightfulness is nowhere to be found. However, fans that have remained loyal to Oberst over the years will be satisfied. For the rest of us, we will have to remain patient and wait for another album that echoes the style that made us listen to Oberst all those years ago.
Track listing:
"Time Forgot" – 4:34
"Zigzagging Toward the Light" – 4:03
"Hundreds of Ways" – 4:28
"Artifact #1" – 4:23
"Lonely at the Top" – 3:45
"Enola Gay" – 2:22
"Double Life" – 3:56
"Kick" – 3:39
"Night at Lake Unknown" – 4:15
"You Are Your Mother's Child" – 3:49
"Governor's Ball" – 4:18
"Desert Island Questionnaire" – 5:41
"Common Knowledge" – 4:59