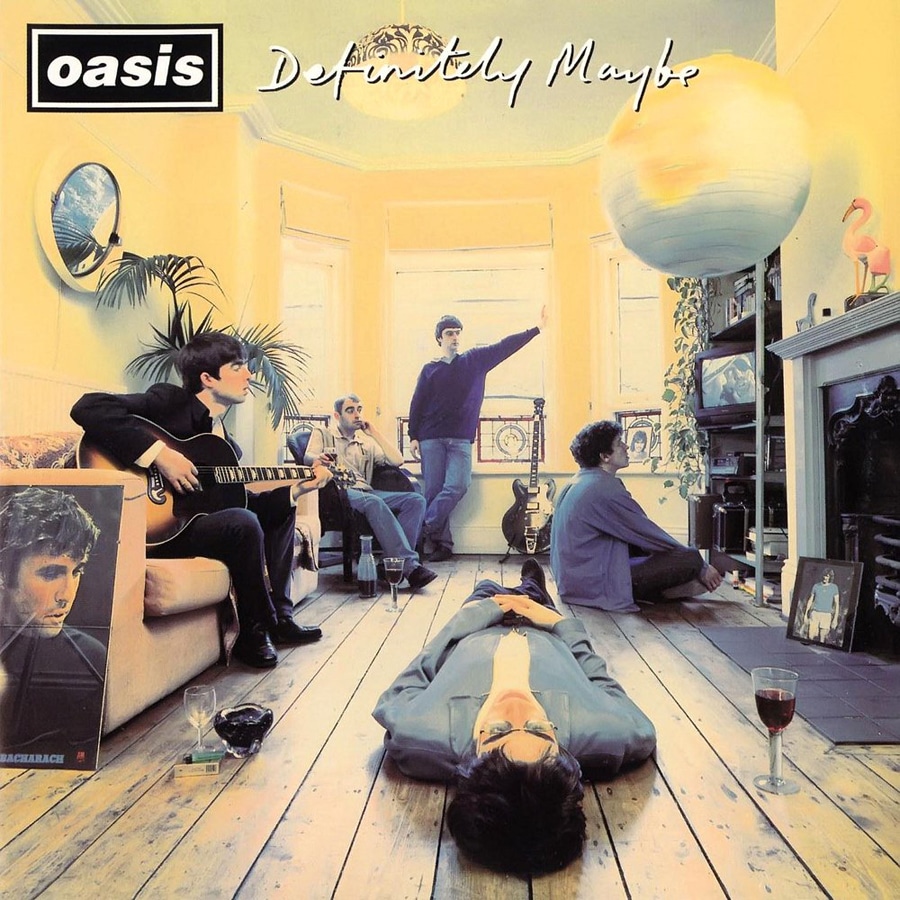 The band that kick-started the genre of 'Brit pop' with their debut album, celebrates its 20th anniversary this month. Oasis, who have become synonymous with the 'Brit pop' movement during the mid-90s are marking the anniversary of 'Definitely Maybe' with a special edition of the album.
The remastered edition of 'Definitely Maybe', will contain three CDs with a whole host of extras that will please even the most avid fans of the band. CD1 will contain the remastered tracks from the original album which include the classic songs 'Rock 'n' Roll Star', 'Live Forever', 'Supersonic', 'Cigarettes and Alcohol' and the fan favourite 'Slide Away'.
CDs 2 and 3 will include a whole host of B-sides, original demos and rare live recordings of selected tracks from that era. As any diehard Oasis fan will tell you, their B-Sides are where they really excelled in differentiating themselves from the other bands that were on the 'Brit pop' scene. Notable inclusions from the B-sides come in the form of 'Sad Song', 'Take me Away', 'Listen Up' and the Royal Family theme song, 'Half the World Away'.
Another offering in the bundle is 'Whatever'; the fantastic standalone single released before their sophomore album 'What's the Story? (Morning Glory)'.
Oasis have hit the headlines recently after Liam Gallagher sent a series of mysterious tweets last month that spelled out the band's name, "Oasis." Speculation was rife throughout the internet on the matter and bookies Paddy Power, suspended bets on whether the Manchester group will headline this summer's Glastonbury Festival.
Noel Gallagher was not reassuring on the matter, telling UK radio station TalkSport, Noel laid down his terms for a return to Oasis.
He said: "I was in the newsagent the other day when the story broke and the Daily Star said, 'Oasis to get back together for £500 million', which is half a billion."
"I'd do it for half a billion anything: Yorkshire Tea bags, condoms, Pot Noodles."
The remastered edition of 'Definitely Maybe' is out now and the track listing is as follows:
Disc 1
Rock 'n' Roll Star
Shakermaker
Live Forever
Up In The Sky
Columbia
Supersonic
Bring It On Down
Cigarettes & Alcohol
Digsy's Dinner
Slide Away
Married With Children
Disc 2
Columbia (White Label Demo)
Cigarettes & Alcohol (Demo)
Sad Song
I Will Believe (Live)
Take Me Away
Alive (Demo)
D'Yer Wanna Be A Spaceman?
Supersonic (Live)
Up In The Sky (Acoustic)
Cloudburst
Fade Away
Listen Up
I Am The Walrus (Live Glasgow Cathouse June '94)
Whatever
(It's Good) To Be Free
Half The World Away 
Disc 3
Supersonic (Live At Glasgow Tramshed)
Rock 'n' Roll Star (Demo)
Shakermaker (Live Paris Instore)
Columbia (Eden Studios Mix)
Cloudburst (Demo)
Strange Thing (Demo)
Live Forever (Live Paris Instore)
Cigarettes & Alcohol (Live At Manchester Academy)
D'Yer Wanna Be A Spaceman? (Live At Manchester Academy)
Fade Away (Demo)
Take Me Away (Live At Manchester Academy)
Sad Song (Live At Manchester Academy)
Half The World Away (Live, Tokyo Hotel Room)
Digsy's Dinner (Live Paris Instore)
Married With Children (Demo)
Up In The Sky (Live Paris Instore)
Whatever (Strings)