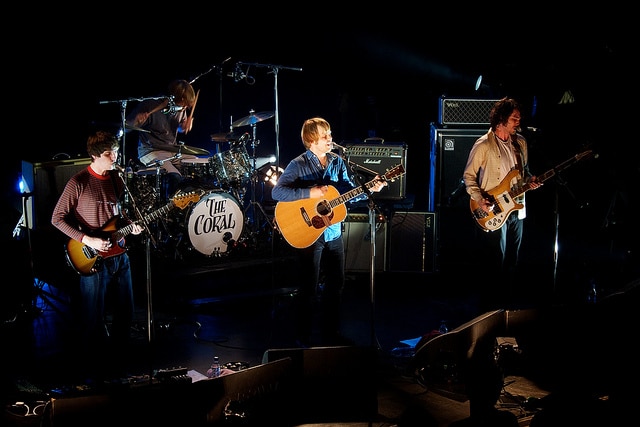 Scouser indie rock band, The Coral, have offered fans the chance to have the band's new music recorded on to their old cassette tapes.
The band released a statement on their website entitled "The Coral's Cassette Tape Amnesty" asking fans to "admit to your cassette compilation mistakes and send your old mix-tape crimes" to them in an "anonymous amnesty".
Not every submission will be taped over however. The "fifty most offensive cassettes" will be recorded over and replaced with the band's new album "Distance Inbetween". The taped over cassettes will then be returned to their respective owners.
Frontman James Skelly said, "home taping didn't exactly kill music, but we know it caused some horrible collections of music to be compiled, so it's time for an amnesty". To submit your cassette to the band send it and a note explaining it's history to The Coral, PO Box 29479, NW1 6GG.
Following a five year break The Coral recently announced their comeback after a five year break. As well as a new album the band also announced a UK kicking off in Newcastle on March 4th and a homecoming gig at Liverpool's Sound City festival on May 29th.
Check out the new video for the first single, "Chasing The Tail Of A Dream", from the upcoming album.

Photo credit: Aurelien Guichard