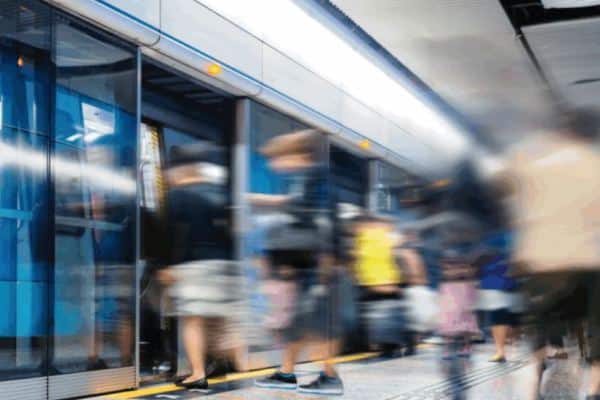 A revised MetroLink will see Luas Green Line services unaffected during construction.The service will run from Estuary, north of Swords serving Dublin Airport and the city centre.
Meanwhile the cost of the long-awaited MetroLink project could be substantially higher than the original €3 billion figure.
Transport Infrastructure Ireland and the National Transport Authority say it's too early to estimate with certainty what the final cost will be.
A revised plan for the line has curtailed the southside section, meaning it will run from Swords, through Dublin Airport to a final stop on Charlemont Street, and not extend out to Sandyford.
The NTA and TII have announced details of the preferred route following a public consultation on the emerging preferred route.
During the consultation issues came to light and among THE changes construction on Mobhi Road will no longer require the acquisition of a Na Fianna GAA club pitch.
Originally it was proposed that pitches at Na Fianna and the adjacent Home Farm FC would be temporarily acquired for a seven-year period of construction.
In consultation with Home Farm they now propose to construct a more "compact station" under their pitch.
The pitch will be unavailable during the estimated three-year construction process – but will be fully restored afterwards.
A second significant change is the arrangement around Charlemont. The route published last year included a proposal to upgrade the Luas Green Line to Metro standard.
It is projected that the number of people seeking to travel on the Green Line in future years will exceed the capacity of the Luas system, requiring an upgrade.
But the new plan has said that upgrade is not expected to be needed for some time – perhaps 20 years or so.
The revised plan is to develop the section from Swords to Charlemont with an interchange from Metro to Luas at Charlemont for passengers.
It added that the required tunnel boring works to allow the future connection to the existing Luas line will be completed as part of this current phase.
The nine kilometre route will connect Swords, Dublin Airport, the city centre and Charlemont.
There will be a travel time of 20 minutes from the city to Dublin Airport, and 25 minutes from the city centre to Swords.
The MetroLink will have 30 trains per hour in each direction serving 15 new Metro stations.
It will create about 4,000 jobs during construction.