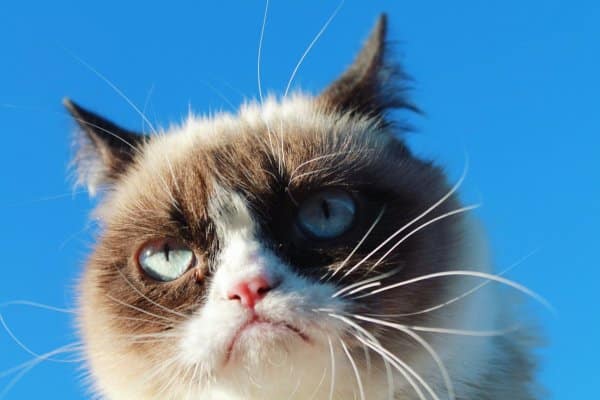 The infamous Grumpy Cat has won a huge court payout in the United States. The permanently frowning moggy became a social media sensation after her picture was posted online in 2012. A year later, her fame led to a deal with US coffee company Grenade Beverage LLC.
This gave Grenade Beverage the right to use the scowling feline's image to sell its Grumpy Cat Grumppuccino iced drink, but the cat's owner, Tabatha Bundesen, took the company to court alleging they had exceeded the contract's reach.
They counter-sued, saying that Grumpy Cat and Ms Bundesen had failed to mention the coffee chain's brand name enough. They also alleged that the owners had told them that Grumpy Cat A. K. A. Tardar Sauce was set to star in a film alongside Hollywood actors Will Ferrell and Jack Black, something that did not happen.
The jury backed Ms Bundesen and Grumpy Cat, however, awarding $710,000 in damages for copyright and trademark infringement.
Grumpy Cat's lawyer David Jonelis, said he believed it was the first time an internet meme had won a court case. Grumpy Cat became a massive star since going global six years ago with 1.4 m followers on Twitter, 2.4m on Instagram and almost nine million likes on Facebook.
— Grumpy Cat (@RealGrumpyCat) January 4, 2018