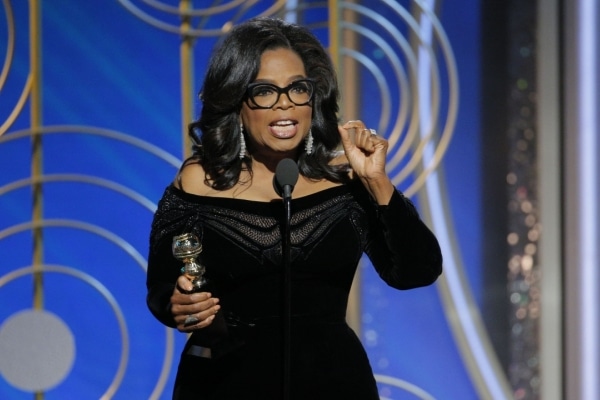 In a wide ranging interview with U.S. publication InStyle Magazine Oprah Winfrey has seemingly ended the notion that she would run for the U.S. Presidency in 2020, saying she doesn't "have the DNA for it".
The interview was held three weeks before Oprah's hugely recieved Golden Globes, Cecil B. Demille award speech, the 63-year-old talk show host said the presidency was "not something that interests me"
During the Globes speech she addressed tackling every current social issue from racism to sexism in an emotionally driven address. It led to worldwide calls for the veteran US media heavyweight to challenge Donald Trump. Prior to that, she said she was unlikely to move on any bid for White House as she told InStyle…..
InStyle: And you speak for so many. How do you feel when people say, "Oprah 2020"?
Oprah: I actually saw a mug the other day … I thought it was a cute mug. All you need is a mug and some campaign literature and a T-shirt. I've always felt very secure and confident with myself in knowing what I could do and what I could not. And so it's not something that interests me. I don't have the DNA for it. Gayle—who knows me as well as I know myself practically—has been calling me regularly and texting me things, like a woman in the airport saying, "When's Oprah going to run?" So Gayle sends me these things, and then she'll go, "I know, I know, I know! It wouldn't be good for you—it would be good for everyone else." I met with someone the other day who said that they would help me with a campaign. That's not for me."
The clear statement comes less than a month after the former talk show host stirred speculation — and public desire — for a future run for president with her acclaimed, emotional acceptance speech at the Golden Globes in early January.
And the recipient of the 2018 #GoldenGlobes Cecil B. de Mille Award is……@Oprah!#globes75 pic.twitter.com/Mv6EkrwTTx

— Golden Globe Awards (@goldenglobes) December 14, 2017