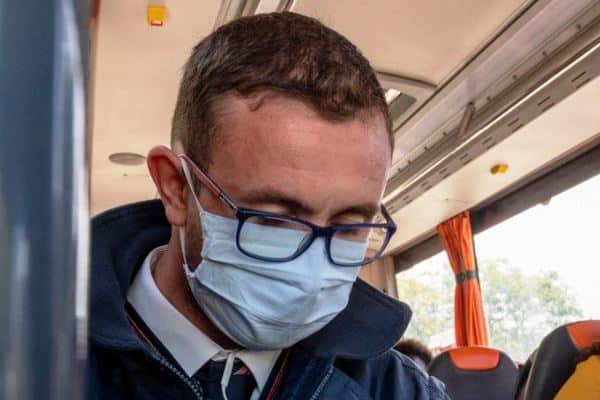 Transport Minister Shane Ross has told the Dáil that its now expected that commuters will be asked to wear facemasks or "coverings" from next week due to Covid-19.
"Its looks very much as though on public transport there will be coverings." 
The National Public Health Emergency Team will make a decision on the issue on Friday.
Minister Ross also said today in the Dáil that proposals are being looked at to make it mandatory to fill in the public health passenger locator form at ports and airports.
He said this would mean the Gardai can follow up and make telephone calls and do spot checks so it can be certain that this is enforced.
Meanwhile Ross has also pledged that the Government will keep cash-starved public transport services up and running. "My Department is working closely with the NTA and DPER to assess and quantify this additional funding requirement."
Also despite being no longer a TD he retains his ministry as the current impasse in forming a government continues. Shane Ross returns the Dáil to answer questions. "I didn't expect to be back here so soon but it's nice to be here all the same."