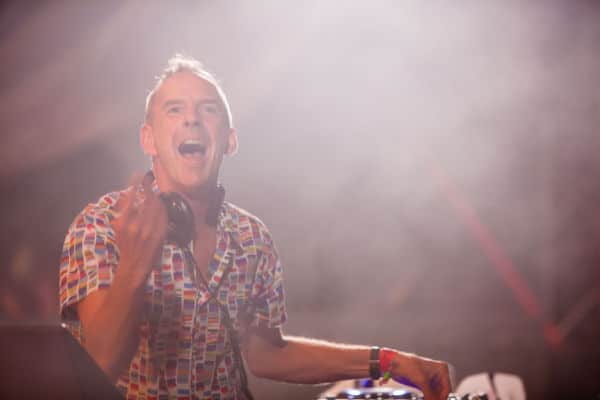 Fat Boy Slim has admitted that he did worry that "the world would never be the same" when restrictions eased and lockdowns ended.
The DJ made these comments during a recent interview, where he added that the pandemic made people miss that "feeling of a community" that live music shows can bring.
"One thing we learned during lockdown was we need that sense of connection, to get out and share a feeling of community and solidarity", the beatmaker told the Austrialian podcast Smallzy's Surgery.
"staring at the walls"
Elsewhere, Fat Boy Slim also admitted to feeling existential during the peak of the pandemic.
"In all those hours sitting staring at the walls," he said. "a lot of things come to you. One of them was that the world would never be the same".
He continued, "Even when we came back, what we do is the opposite of social distancing, we encourage people to get together and lick each other's faces and share bodily fluids".
"I was aware that that could be the end for us, the human race. Then, obviously, at my age you can't take it for granted that people will still want you". 
Earlier this Summer, Fat Boy Slim whose real name is Norman Cook, had revealed that he almost quit the music industry to become a firefighter.
"I have been in the music business pretty much all my life but there have been ups and downs and there was one particular down where everyone around was like, 'You are going to have to actually get a proper job now because you are skint", he said at a charity event hosted by the Fire Fighters Charity.
He also revealed that he had "thought about what job I would like to do and for some reason fireman just… I don't know. I just had this vision that I wanted to be a fireman". 
More on this from Nova here.
The 'Right Here Right Now' star also owns a Café in Manchester, and he added that working there during the lockdowns improved his mental health.