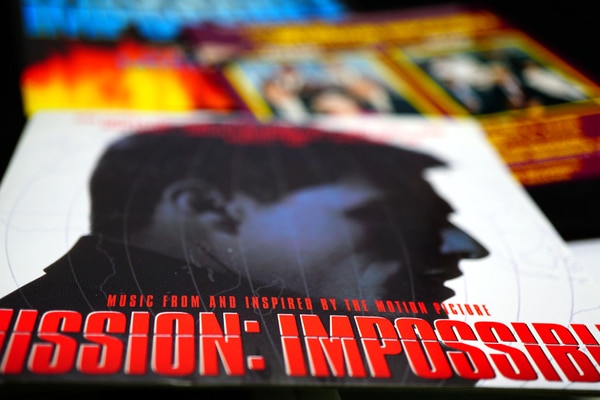 Hollywood star, Tom Cruise was spotted in Yorkshire yesterday, shooting new scenes for the continuation of the Mission: Impossible franchise. Locals were stunned to see the action star arriving by helicopter at the village of Levisham on the North York Moors, near Pickering. Flanked by an entourage, the star was seen wearing a face mask as he made his way across the set.
A few hundred crew members were seen setting up for filming at a local vintage railway station, using a modified train and tracks. Cruise, who is 59 this year, was seen clambering on top of a carriage while apparently filming the stunt. Photos from the set show Cruise alongside co-star Hayley Atwell and dozens of crew members.
Cruise' sudden appearance in Pickering caused quite a stir among the residents, as he flashed through the peaceful country town. Sarah Jones, who runs a B&B and holiday cottage in the town, encountered Tom as she was out walking her dogs. She posted on Facebook: "We were walking the dogs today and bumped into Tom Cruise. Not only do we love Pickering and our stunning countryside, but it was chosen for filming Tom's new film."
Filming for Mission: Impossible 7 came up against a host of stoppages due to the pandemic, causing huge problems for Paramount Pictures. After a number of delays, filming restarted at locations including Warner Bros Studios Leavesden in Hertfordshire.
A raging outburst from Cruise was also caught on leaked audio footage, with the actor heard yelling at staff for breaking COVID-19 protocols. As a result, 5 members of the film crew for the franchise were reported to have quit as "tensions" built up.
Tom Cruise seemed to gain inspiration from his character, Ethan Hunt, who knows a thing or two about snazzy gizmos and handy gadgets. The Mission: Impossible star introduced the latest in COVID gadgetry and bought two state-of-the-art robots to patrol the set of Mission: Impossible 7.
Earlier this month the film's release was delayed from November until May 2022 as the coronavirus continued to disrupt international schedules. The franchise' next instalment, Mission: Impossible 8, also co-starring Atwell alongside Cruise, is now slated for release in 2023.