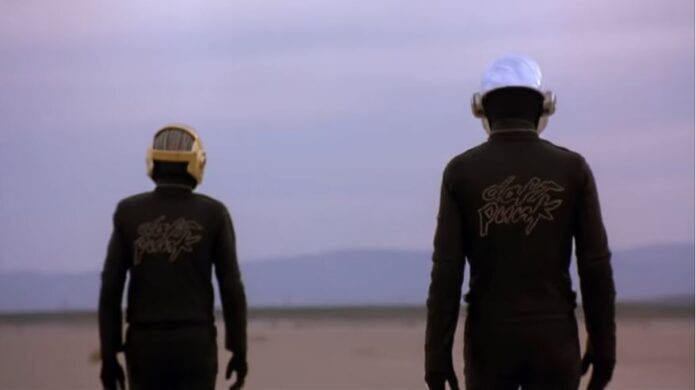 Electronic pop musical icons Daft Punk have broken up.
The duo made the announcement in an 8-minute long video which shows one of the members blowing the other up.
They announced the news with a YouTube video featuring a clip from their film Electroma, featuring an intertitle with the dates 1993-2021.
The French pair have been performing together since 1993 and have won numerous awards including multiple Grammy's.
Their hits include "Around the World", "Digital Love" and "Get Lucky".
The breakup marks the end of a 28-year partnership between Thomas Bangalter and Guy-Manuel de Homem-Christo, who formed in Paris. Powered by the infectious UK Top 10 singles Da Funk and Around the World, they released their debut album Homework in 1997, which also reached the Top 10.
But for second album Discovery in 2001, they debuted what became their public image ever since: a pair of masked robots.
The album contained the UK No 2 hit One More Time as well as tracks including Digital Love and Harder, Better, Faster, Stronger, and the pair became the biggest stars of the "French Touch" dance music scene.
Their biggest smash was Get Lucky, which reached No 1 across the world in 2013, featuring Pharrell and Nile Rodgers. Daft Punk were also involved in a number of film projects. Electroma in 2006 was a sci-fi film directed and written by the pair.