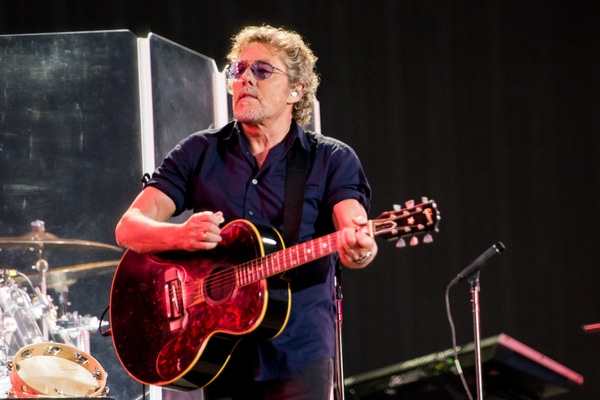 Our lives are terrible, our brains and the planet are being destroyed, and the internet is to blame, according to Roger Daltrey. The Who frontman has poured scorn on the greatest/worst invention ever created, claiming the internet is badly affecting our lives.
Daltrey put forward this belief while speaking on the Coda Collection – a video streaming service available via Amazon Prime that offers concerts, documentaries and more from artists including Jimi Hendrix, Bob Dylan and the Rolling Stones. The latter of whom Daltrey has called a "Mediocre Pub Band"!!
A wide range of topics are discussed in this interview, with Daltrey opening up on things that really irk him. The singer spoke on his relationship with Pete Townshend, the possibility of new music from The Who, and the creation of Tommy. The topics get deeper as the interview continues from how Keith Moon's amphetamine usage undermined the band's music, to how the digital age has impacted on humanity in general and the music industry in particular.
"You're talking to the number one hater of the internet," says Daltrey. "I loathe it. At the time it really started to come forward as this platform it's become, I never ever thought any good would come of it and I really still don't think any good's come of it. I think if we're not careful, it's probably the end of our civilisation. 
"Yes, it's very convenient," Daltrey admits, before adding; "It's destroying our planet in more ways than one. It's destroying our brains in more ways than one. It's destroying our society in more ways than one, so all in all, the sooner it f****** collapses, the better, and we get back to talking to people face-to-face, making real music, making things and putting out product because this streaming shit with musicians where they can't earn a living making music. 
"Songwriters can't earn a living writing songs. Composers can't earn a living composing music. That can't go on," Daltrey declares. "That's got to stop. It's the biggest fraud or robbery, whatever you want to call it, in history – what's happened to the music business."
Roger Daltrey's, 'Who Was I' solo tour, which was due to kick off earlier this month, is now scheduled to take place next summer.