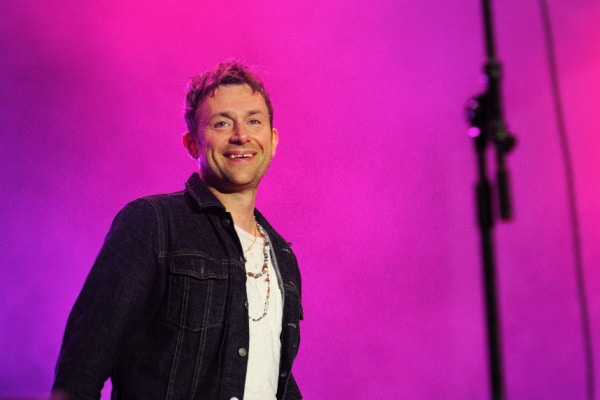 Would you like to listen to the article instead of reading it?
Damon Albarn is convinced that the "road is clear" for an Oasis reunion.
The Blur frontman made these comments as his own band began their own recent comeback tour.
Albarn has reiterated his stance on the possibility of his former Brit Pop rivals reuniting, having insisted that he would "put money on" it back in May.
"I can guarantee they're going to reform", Albarn said when asked about the likelihood of the Gallaghers patching things up at the time. "In fact, I've put money on it".
"They're brothers and it would be wonderful to see them reconcile", Albarn continued. "The only funny thing is that our two nights at Wembley will be dwarfed by their SEVEN!".
"of course they were gonna"
In a fresh interview, Damon Albarn is convinced more than ever that the Gallaghers will reunite to form this band.
He said, "Well, of course they were gonna. The road is clear for them to do that now. I think that's great. You know what I mean? Obviously I expect an excellent new record to accompany it".
Back in June, Oasis' fans also called on former singer Liam Gallagher to keep a promise that he made about reuniting the band if his beloved Manchester City win the Champions League.
"If Man City wins the Champions League i call my brother and i bring back the f***** band together LG x", Gallagher had previously tweeted.
This also led to further comments from music fans online.
"Come on [Liam Gallagher] – do you keep your promises?", one added. Another wrote, "Anyone got the dialling code for San Diego?", referring to brother Noel's US Tour.
Elsewhere, Damon Albarn had claimed that Arctic Monkeys are "the last great guitar band", claiming that modern guitar music has gone "sterile". More on this from Nova here.