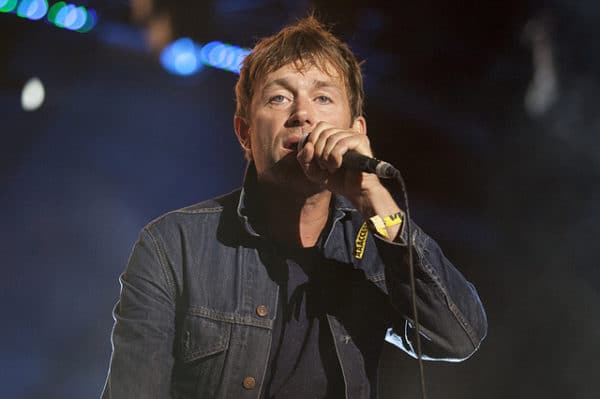 Blur's Damon Albarn has reflected on missed opportunities he had to collaborate with the likes of David Bowie, Prince and more.
Albarn was speaking ahead of Gorillaz's double header gigs at London's O2 this week. These gigs are in honour of NHS workers.
Albarn spoke to The Herald about people he has collaborated with during his career, while aslo reflecting on who he missed out on working with and what might have been.
"All my fault"
"Dr. Dre, Prince and Kendrick Lamar … I missed all three of those. All my fault. Which is quite a lot of people to miss", Albarn said.
Back in 2018, Albarn also spoke about the time he turned down the chance to work with Prince. "It's one of those 'could've-beens'. I've got a few of those", Albarn said at the time.
On top of this, Albarn also reflected on the time he and Ray Davies were asked by David Bowie to "make an album with him".
"It was actually a serious thing we were going to do", Albarn revealed.
"(Bowie) summonsed me when he was playing in Switzerland into the labyrinth of his backstage and I went to see him and he said, 'Well, we're going to do this, but if this tour keeps doing as well as it is then I'm going to carry on touring".
The tour went on and Albarn added, "and that's why there's no album": "I regret that one. I just imagine what that might have sounded like".
Blur v Oasis
Back in June, Manchester City fan and former Oasis rocker Noel Gallagher revealed that he told Chelsea fan and 90s music rival Damon Albarn to "f**k off" after watching his team lose 1-0 in the decider to Chelsea.
"When the final whistle went, I f*****g took my pass off in disgust, fucking threw it on the stairs, walked out of the f*****g ground in disgust", Gallagher said.
"Have a guess who was the f*****g first person I bumped into outside the ground?", he added. "F*****g Damon Albarn going to his one f*****g Chelsea match per decade. I was like, 'Oh no, for f***'s sake".
He also added, "And he was like, 'Don't worry mate, you'll win it one day!' It's like, 'Why don't you f*** off'".
More on that here.