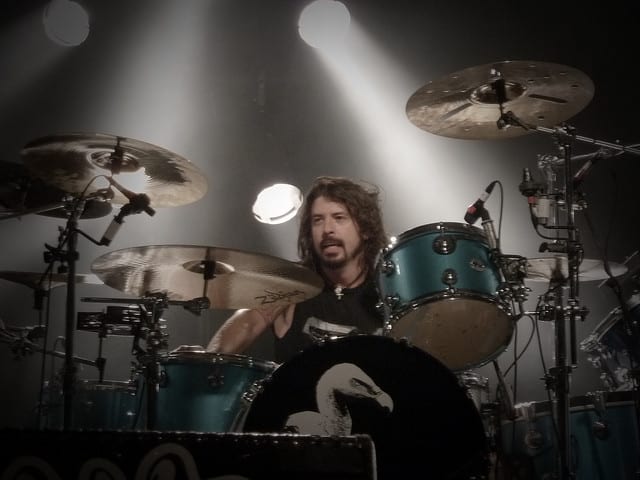 It's yet another early Christmas present for hardcore Dave Grohl fans, a second demo track from the early nineties has been released by the Foos frontman.
The song titled 'Watered It Down' was recorded towards the end of Nirvana, before he formed his current band Foo Fighters.
The single is the second such demo track to be unveiled by Grohl this month. The first unheard tape put out at the beginning of December, titled 'Hooker On The Street', was a funky tune that sounded like an early Red Hot Chili Peppers track.
The songs came to light in the latest episode of their television series 'Sonic Highways'. The eight part series documents the making of their new album Sonic Highways, as they travel across American recording a song in each city they visit.
'Watered It Down' and 'Hooker On The Street' were unearthed in the Seattle episode by producer Barrett Jones. Jones explained that Grohl had written over 40 songs during the final days of Nirvana.
Listen to 'Watered It Down' below.
Foo Fighters will be headlining Slane in May 2015, they'll be supported by English indie band Kaiser Chiefs and Irish singer-songwriter Hozier.
The Foos released their eighth studio album titled Sonic Highways, it features guest appearances from Cheap Trick's Rick Nielson, Death Cab For Cutie's Ben Gibbard and The Eagles' Joe Walsh. Nielson played guitar on their first single 'Something From Nothing'. The new record clocks in at 44 minutes and features eight new tracks.
Tickets are available now priced €79.50 inclusive of booking fee.