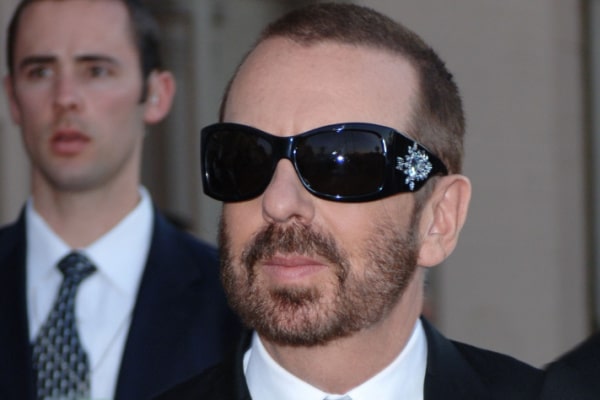 Would you like to listen to the article instead of reading it?
Dave Stewart has announced a UK and European, titled, 'Eurythmics Songbook: Sweet Dreams 40th Anniversary Tour'.
The tour will see Stewart tour across the UK and Ireland, performing greatest hits from Eurythmics, celebrating the 40th anniversary of their breakthrough album 'Sweet Dreams (Are Made Of This)'.
All the excitement kicks off on November 7 in Switzerland, before Stewart takes in shows at the Sunderland Empire three days later. He will also take to the stage at the London Palladium on November 17.
The tour concludes in the Netherlands on November 28.
Tickets for these shows go on pre sale here now, before going on general sale this Friday (September 8) from midday BST. They can be purchased here.
https://twitter.com/DaveStewart/status/1699392919592145339
Stewart "so excited to be on stage"
This tour announcement comes after Eurythmics returned for a one-off show at London's Royal Festival in 2019, featuring classic tracks from the band, with the blessing of Annie Lennox who no longer tours.
However, speaking following this announcement, Dave Stewart did confirm that his daughter Kaya Stewart, who is also Lennox's goddaughter, is part of the line up of musicians who will feature at this tour.
"I love playing live shows and am so excited to be onstage with this amazing lineup of musicians and singers most of whom I have performed with on many occasions", Stewart said of this tour.
He continued, "My great friend Vanessa Amorosi an Australian legend known for her powerful vocal prowess, RAHH a brilliant artist/singer from Warrington with whom I've recorded and performed with for nearly 10 years and my daughter (Lennox's goddaughter) Kaya Stewart who was singing 'There Must Be An Angel' on Annie's knee since she was 5 yrs old and since 14 years old has performed 100's of solo shows wowing crowds with her very soulful and emotional voice".
"Choosing a band that are all outstanding female musicians led by the brilliant keyboardist Hannah Koppenburg is my way of paying homage to my great friend and collaborator Annie Lennox".