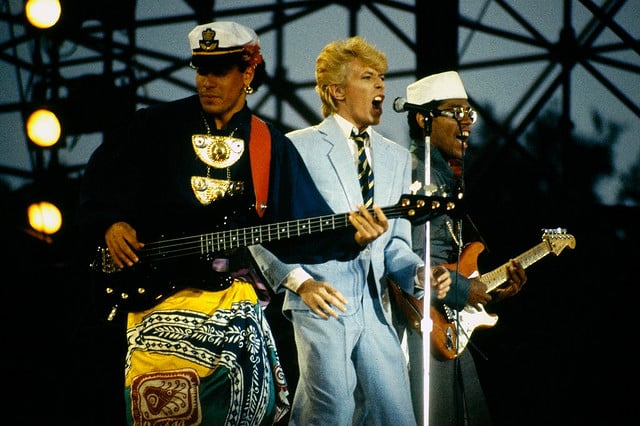 David Bowie has released a short teaser on his Facebook page for his new video 'Lazarus'. The short 15-second clip gives us a taste of the second single off his upcoming album Blackstar.
The full video will be premiered on Thursday (January 7th), while the six-minute track is already available online. The short clip shows Bowie tied to a hospital bed with a blindfold over his eyes and his eyeholes cut out.
The new album from David Bowie will be released this Friday on January 8th, which is also the date of his 69th birthday.  The first single to be released off the new album was 'Blackstar' which came out near the end of last year.
His newest single is actually part of a new play also called Lazarus which opened back in December, Bowie wrote the music for the play and it was his first time doing so for a stage show.
In terms of his new album it features a special guest appearance from James Murphy from New York band LCD Soundsytem. They recently just announced that they are reforming and will release a new album next year.
Check out the short teaser for David Bowie's new video 'Lazarus' down below.
Lazarus video teaser #1REMINDER #1: LAZARUS VIDEO PREMIEREhttp://smarturl.it/BlackstarBNet #Blackstar #imablackstar #BlackstarAlbum #LazarusSingle #LazarusVideo

Posted by David Bowie on Tuesday, January 5, 2016
Photo Credit: Mark Vitullo