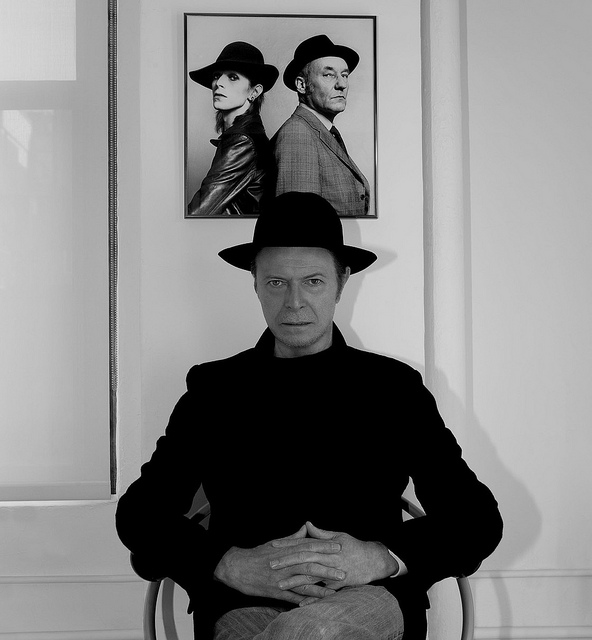 David Bowie's producer, Tony Visconti, has spoken of that awkward encounter which led Bowie to scrap his Springsteen cover.
The late musician covered Springsteen's 'It's Hard To Be A Saint In The City' and had planned to include it on his 1975 Young Americans album, but apparently had a change of heart after he performed it for the man himself.
Speaking to Uncut, Visconti said "David was quite taken by meeting Bruce". Springsteen had come to meet the singer at a Philadelphia recording studio. After Bowie had performed, Visconti said Bruce "kept a poker face the whole time. He said nothing when it was finished". 

This led Bowie to take him aside for a "private chat" and after that the cover was abandoned.
Bowie's cover of 'It's Hard To Be A Saint In The City', eventually resurfaced years later on his 1989 Sound + Vision box set.
In other Bowie news, Charlotte Church and Lucy Rose will lead an all-female tribute to the icon next month. Joined by Jacqui Abbott and Nadine Shah, the four women will perform Bowie's biggest hits backed by the Manchester Camerata Orchestra.
The performance takes place at Festival No.6 in Portmeirion which runs from September 1st-4th. Noel Gallagher's High Flying Birds, Hot Chip and Bastille will headline the event.
Photo Credit: Robert And Talbot Trudeau