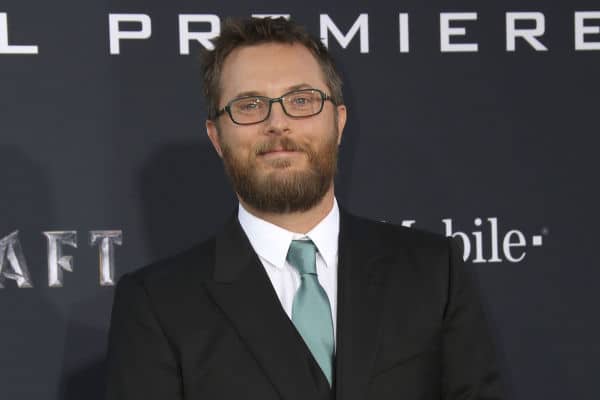 Would you like to listen to the article instead of reading it?
Duncan Jones has once again expressed his dismay at Donald Trump for using his father David Bowie's music at his speeches.
Earlier this week, Donald Trump became the first former US President to be charged with a crime, and for his post arrest speech, he opted for a David Bowie number in the form of 'Rebel Rebel'. 
Trump had pleaded not guilty on 34 felony counts, having been charged with falsifying business records over an alleged false hush money scheme. More here.
"annoy me personally"
Duncan Jones who is a filmmaker, once again hit out at the former president for using his late father's music.
"Pretty sure this f****r keeps on using my dad's music just to annoy me personally", Jones wrote. "(Joke. I'm way below his radar.)". 
Pretty sure this fucker keeps on using my dad's music just to annoy me personally.
(Joke. I'm way below his radar.) https://t.co/8xwtvtECsv pic.twitter.com/vYFCAtrEAs

— Duncan Jones (@ManMadeMoon) April 5, 2023
This is not the first time that Duncan Jones has called out Trump for using a Bowie track to soundtrack his politics.
Last year, Trump used Bowie's 1977 hit 'Heroes' for his 2024 Presidential bid.
Jones whose parents were David Bowie and the singer's first wife Mary Angela Barnett, tweeted at the time, "Pretty sure he is just doing that to wind me up". 
Other artists who have publicly condemned Trump for using their music include Queen, Rihanna and Adele.
Earlier this week, David Bowie's manager Tony Defries revealed that the late singer was keen to resurrect his alien alter-ego Ziggy Stardust for a reunion tour.
Bowie had brought the curtain down on Ziggy Stardust following a concert at London's Hammersmith Odeon in 1973.
Defries said, "We tried and failed to get promoters in America to book [a Bowie / Ziggy Stardust comeback tour] into large arenas as a headliner. So, that was a real reason for retiring Ziggy, to be honest with you … nothing to do with music or style or anything else".
More on this from Nova here.