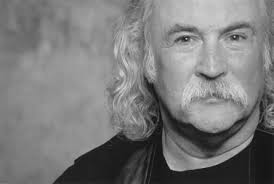 David Crosby, songwriter and guitarist, has postponed his solo tour amid the results of routine tests which have revealed he was at risk of suffering a heart attack.
The 72 year old musician has vowed to be back in action in time for the Crosby, Stills and Nash tour that will begin on March the 4th.
A statement released says:
"At the urging of his doctor, on Friday, February 14, David underwent a cardiac catheterisation and angiogram, based on the results of a routine cardiac stress test".
"David is expected to have a full recovery. He did not have a heart attack – though it is certain that had he chosen to ignore his doctor's urgent recommendation, it would have led to one."
Crosby has commented:
"I'm very glad I listened to my doctors and my family. It seems I am once again a very lucky man. I'm sorry to have to move the dates, but I promise the music will be good when we do play them."
In the past the veteran musician has had a number of health scares relating to alcohol and drug addiction that have accumulated over the years. In 1994 he underwent a liver transplant and sffers with Diabetes and Hepatitis C.
In an interview with Rolling Stone Magazine last year he said:
"I could have easily died at so many points in my past. It happened to my friends – Jimi, Janis, Cass. Sometimes I wonder, 'Why me?' I made the same mistakes everyone else made."
In January he released the album Croz, which was his first solo album in 20 years, he has described it as:
"a complete departure from any place I've been before."
He intends to bring his solo tour to the UK whenever possible.