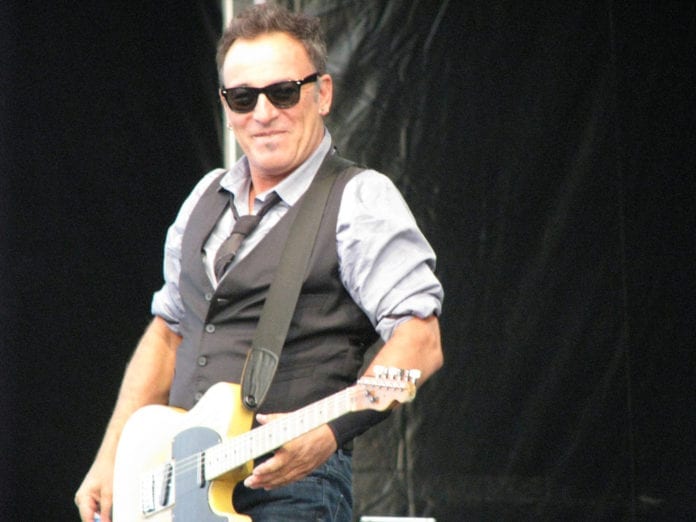 On May 2nd, 1972, Bruce Springsteen had the biggest audition of his career.
The man we now know as a legend – the Boss, met and performed for CBS Records A & R man John Hammond in New York. Springsteen played a short set in Hammond's office. The rest as they say, is history.
Hammond was so impressed that he arranged a real audition that night at the Gaslight Club in New York for other Columbia executives. Bruce passed the audition.
The working class hero has since given us classic tunes like, 'Born in the U.S.A'; 'Atlantic City', 'Thunder Road', 'Born to Run', we could go on and on. He's sold more than 120 million records worldwide and more than 64 million records in the United States, making him one of the world's best-selling artists of all time.
The Boss has received heaps of accolades over the course of his career, including 20 Grammy Awards, two Golden Globes, and even an Academy Award. As well as being inducted into both the Songwriters Hall of Fame and the Rock And Roll Hall of Fame in 1999.Ten years after later, Springsteen was named MusiCares person of the year and in 2016 was awarded the Presidential Medal of Freedom!
Springsteen has been going strong for over four decades now and has just completed a tour of Australia and New Zealand with his E Street band.
Along with his musical contribution, he's known for his energetic performances and his Americana, working class and sometimes political sentiments.
A proud American, the Boss has been very vocal about his long-standing antagonism with the US president Donald Trump.
Springsteen has now teamed up with Houserockers front man Joe Grushecky for a new anti-Trump protest song, titled 'That's What Makes Us Great'.
Picture Credit: Terry Smith