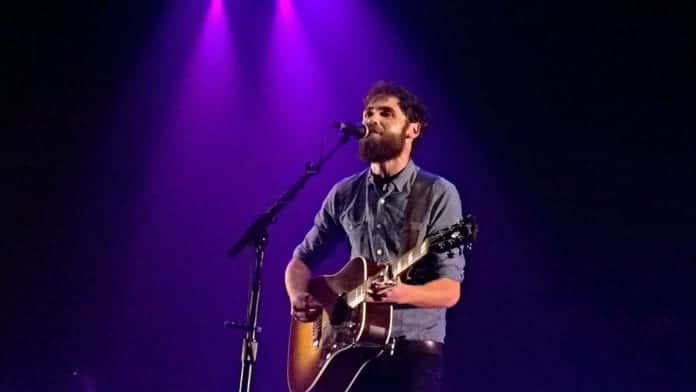 Birthday boy Michael David Rosenberg better known by his stage name Passenger celebrates his 32nd birthday today!
The English singer-songwriter and musician started his music career as the main vocalist and songwriter of the band Passenger. They split in 2009 and Rosenberg kept the band's name for his solo work.
His most successful single, 'Let Her Go', has topped the charts in many countries and in 2014, the song was nominated for the Brit Award for British Single Of The Year. He also received the British Academy's Ivor Novello Award for Most Performed Work for the track.
Rosenberg was born East Sussex, England and learned classical guitar at a young age. He worked as a chef and spent his spare time on writing music and practicing guitar.
He founded Passenger with Andrew Phillips in 2003. The five-person band's debut and only album, Wicked Man's Rest, was released in 2007.  Rosenberg wrote the majority of the album's tracks except for 'Four Horses', which was written by Phillips. When the band broke up in 2009 Rosenberg took his music to Australia and he still has ties to Oz. His LPs Flight of the Crows and All The Little Lights were both recorded down under.
Fun fact:  He is a huge Arsenal F.C Fan and played a version of the '49 Undefeated' fan chant at Arsenal's 'A Night to Inspire' event in 2015.
Passenger just finished his North American tourin support of his new album last month. But there's no rest for the wicked, he will be embarking on the European leg of his Young As The Morning Old As The Sea soon enough.
Irish fans will get a chance to see the tour Dublin's Iveagh Gardens July 23rd
Photo Credit: Drew de F Fawkes