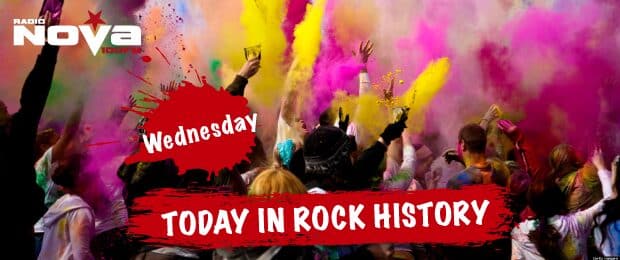 It's important to know your rock history, here at Radio NOVA we bring you ten rock stories from the sixties, seventies, eighties, nineties and the noughties.
On this day in rock history: December 10th.
1961: The Beatles played a gig at Hambleton Hall, Huyton in Liverpool. The group arrived so late for the show, that they only preformed for 15 minutes.
1966: The Beach Boys were at number one on the singles chart with the song 'Good Vibrations'. The song was inspired by Brian Wilson's mother, she told the singer that dogs could pick up good and bad vibrations off people.
1967: Otis Redding died in a plane crash, aged 26. The only musician to survive the crash was trumpet player Ben Cauley.
1973: The CBGB Club (Country, BlueGrass, and Blues) opened in the lower east-side of Manhattan. Many acts began their career there including the likes of Blondie, Talking Heads, Patti Smith and The Ramones.
1983: Paul McCartney and Michael Jackson went to number one on the singles chart with 'Say Say Say'.
1998: After an arduous court battle Bruce Springsteen won a €2.5 million settlement. The singer went to court to ban an album of his early work being released, he'd been involved in copyright dispute with his former manager.
2005: In the battle to become the best selling artists, Queen surpassed The Beatles to become the third most successful act of all time.
2007: Led Zeppelin performed for the first time in 19 years, the band played London's 02 Arena as part of the Ahmet Ertegun Tribute Concert.
2008: AP reported that the US military blasted music at alleged terrorists at Guantanamo Bay, Cuba. Some of the songs used to psychologically tortures prisoners included 'Born In The USA' by Bruce Springsteen, 'Hell's Bells' by AC/DC, The Sesame Street theme and 'I Love You' from the children's TV show Barney.
2009: Paul McCartney was asked by Q, if marrying Heather Mills was the worst mistake of his life. Macca said: "OK, yeah. I suppose that has to be the prime contender." The divorce cost McCartney approximate €32 million.