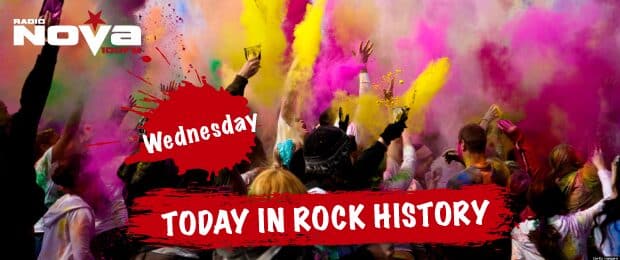 It's important to know your rock history, here at Radio NOVA we bring you ten rock stories from the sixties, seventies, eighties, nineties and the noughties.
On this day in rock history: December 17th.
1962: Bob Dylan played his first ever show in the UK, performing at London's Troubadour Club.
1963: An American DJ named James Carroll, was the first person to play the Beatles single 'I Want To Hold Your Hand' on the radio in the States.
1971: Daivd Bowie released his fourth album Hunky Dory.
1973: Slade were the Christmas number 1 with their single 'Merry Xmas Everybody'.
1977: George Harrison surprised a few of his neighbours, when he arrived at his local pub and performed a few songs for stunned onlookers.
1986: There is a reunion of the Doobie Brothers for a charity gig in California, which leads to the band getting back together.
1995: A statue was unveiled in Vilinius, the capital of Lithuania, for the late Frank Zappa.
1999: Keith Richards takes a guitar from a fan outside New York's Russian Tea Room club, the fan doesn't protest the incident, saying it wasn't a problem: It's Keith, man."
2004: Lisa Marie Presley sold 85% of Elvis' estate for $100 million. She retained control of Graceland and some of her father's personal belongings.
2005: U2 topped the charts for highest grossing tour, performing for more than 3 million fans over 90-dates. The Irish rockers pulled in €210 million for the Vertigo tour.