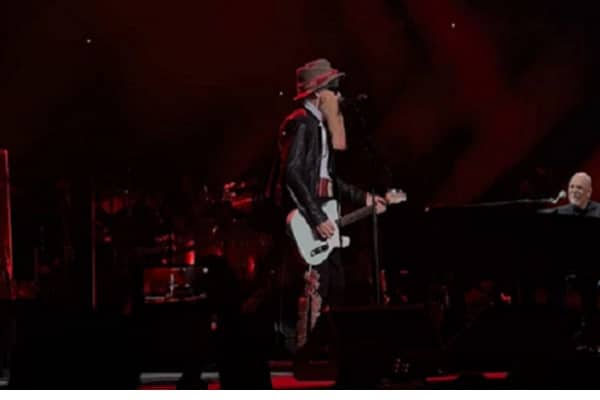 Would you like to listen to the article instead of reading it?
Halfway through his live set at his Madison Square Garden residency, Billy Joel was joined on stage by ZZ Top's Billy Gibbons and the pair peformed a range of classic tracks from the band.
This collaboration which you can see below, saw Gibbons and Joel perform ZZ Top hits 'Tush' and 'La Grange'.
"From a Billy to a Billy"
Just before Gibbons' arrival on stage, Joel's band teased 'La Grange', before the ZZ Top lead vocalist strolled in.
"Holy s***, its Billy Gibbons", one fan can also be heard shouting from the audience.
"From a Billy to a Billy," Gibbons said to Joel. "He's almost got it. Can I have a guitar?". 
Following this, the band began playing 'La Grange', which saw Gibbons trading solos with Tommy Byrnes, Billy Joel's lead guitarist, and saxophonist Marc Rivera.
Joel's rhythm guitarist Mike DelGuidice also served as lead vocalist for the live performance of 'Tush'.
As Gibbons left the stage, Joel can also be heard saying that this was a "fantasy come true". 
This live performance comes after it had been confirmed last week that Billy Joel would be supported by Daryl Hall at his upcoming performance at BST Hyde Park, which takes place in July.
The show will also include performance from Bruce Springsteen and his E Street Band, Guns N'Roses, along with Take That and P!nk who will be supported by Gwen Stefani.
More on this from Nova here.