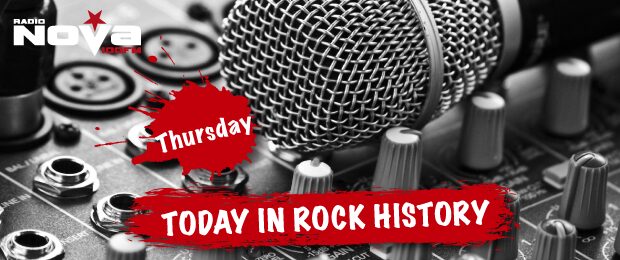 It's important to know your rock history, here at Radio NOVA we bring you ten rock stories from the sixties, seventies, eighties, nineties and the noughties.
On this day in rock history: December 4th.
1964: The Beatles released their fourth album Beatles For Sale. It lasted for 11 weeks in the number one position.
1969: President Richard Nixon and other American politicians watched a "simulated acid trip" film and listened to rock music in order better understand the generation gap.
1971: The Montreux Casino in Switzerland went on fire during a Frank Zappa gig. In 1973 Deep Purple wrote a song about the incident 'Smoke On The Water'.
1971: Led Zeppelin went to number one with Led Zeppelin IV. The album featured the rock classic 'Stairway To Heaven', it remained in the charts for nearly five years.
1971: T Rex scored their first number one album Electric Warrior, their sixth release.
1976: Workers at EMI records went on strike, refusing to package the Sex Pistols single 'Anarchy In The UK.'
1979: U2 performed a show in London, they were misnamed as 'The U2s'. The gig didn't go well, nine people showed up and the show ended prematurely after The Edge broke a guitar string.
1980: Led Zeppelin officially disbands following the death of drummer John Bonham.
1987: Madonna filed for divorce from actor Sean Penn, she then changed her mind a week later.
1988: Roy Orbison played his final show ever in Cleveland, Ohio. Orbison died of a heart attack two days later.