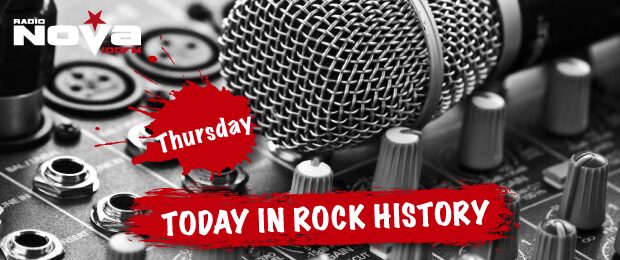 It's important to know your rock history, here at Radio NOVA we bring you ten rock stories from the sixties, seventies, eighties, nineties and the noughties.
On this day in rock history: February 12th.
1964: The Beatles performed at Carnegie Hall in New York City, tickets ranged from $1.50 – $6.00.
1965: Pye Records signed Donovan "the British Bob Dylan", he released several albums in the sixties and worked with  John Lennon.
1967: Police raided the home of the Rolling Stones' Mick Jagger, they confiscated several substances and took them away to be tested.
1970: John Lennon appeared on Top Of The Pops singing the track 'Instant Karma'. Speaking about the recording of the song Lennon said:  "I wrote it for breakfast, recorded it for lunch, and we're putting it out for dinner."
1972: Al Green released the song 'Let's Stay Together', it was his only number one single in the States.
1975: Bob Dylan released one of his most successful albums Blood on the Tracks.
1977: At the famous Whiskey A Go Go venue on the Sunset Strip, Blondie, The Ramones and Tom Petty and The Heartbreakers all performed.
1977: Pink Floyd released their tenth album Animals, the LP's cover featured a giant inflatable pig floating between two chimneys at Battersea Power Station in London.
1997: At the Kmart lingerie department in New York, U2 held a press conference to unveil the details of their Pop Mart world tour.
1997: David Bowie was awarded a star on the Hollywood Walk of Fame.