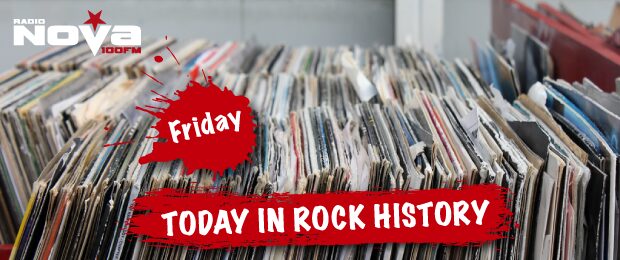 It's important to know your rock history, here at Radio NOVA we bring you ten rock stories from the sixties, seventies, eighties, nineties and the noughties.
On this day in rock history: February 13th.
1961: Frank Sinatra started his own label called Reprise Records, with the aim of giving musicians greater creative control of their music. Acts that signed with the label included The Beach Boys, Joni Mitchell, Neil Young and Jimi Hendrix.
1967: The Beatles went to number one with the double sided single 'Strawberry Fields Forever'/'Penny Lane'.
1969: In Nashville, Bob Dylan began recording the track 'Lay, Lady, Lay at Columbia Recording studios.
1970: The heavy metal godfathers Black Sabbath,  released their self-titled album in Britain.
1972: Led Zeppelin weren't allowed perform in Singapore because local police didn't approve of their long hair.
1974: David Bowie was offered the chance to write the 'World's first Gay National Anthem', he turned down the offer.
1981: Pink Floyd's Dark Side Of The Moon broke the record for being the longest consecutive rock album to appear on the Billboard Album charts. It stayed on the Top 200 for a total of 724 weeks.
1988: The King of Pop Michael Jackson buys the Santa Ynez property in California, he changes the name to the 'Neverland Ranch'.
1989: At the Brit Awards, Phil Collins won 'British Male Solo Artist', Annie Lennox won won 'British Female Solo Artist', Michael Jackson won 'International Male', 'International Female' went to Tracey Chapman and U2 won 'Best International Group'.
2004: Led Zeppelin won the Grammy Lifetime Achievement Award.