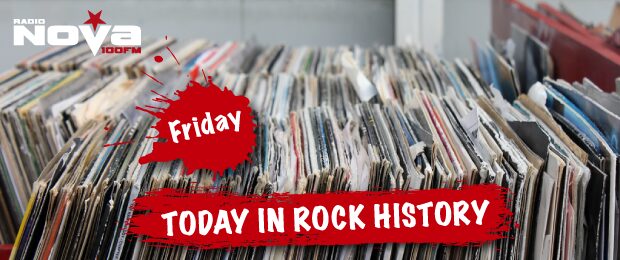 It's important to know your rock history, here at Radio NOVA we bring you ten rock stories from the sixties, seventies, eighties, nineties and the noughties.
On this day in rock history: February 20th.
1960: A scrawny young guitar player named Jimi Hendrix played his first gig at Seattle synagogue.
1963: The Bealtes drive for a total of 12 hours to perform in London on the BBC show 'Parade of the Pops', then head all the way to Yorkshire for a concert.
1970: Plastic Ono Band released the track 'Instant Karma', John Lennon wrote and recorded the song in one day.
1972: Led Zeppelin's first tour of Australia and New Zealand continued with a show at Melbourne's Kooyong Tennis Courts.
1976: Kiss make their mark outside Grauman's Chinese Theatre on Hollywood Boulevard, the band had their footprints immortalised on the path.
1977: Stevie Wonder wins two Grammys, 'Best Album' & 'Best Vocal Peformance' for his LP Songs In The Key Of Life and his song 'I Wish'.
1980: AC/DC's Bon Scott passed away after a night of binge drinking, the coroner ruled that he choked on his own vomit.
1991: At the 33rd Grammy Awards, Bob Dylan won the 'Lifetime Achievement Award'.
2003: Coldplay won 'Best British Album' for A Rush Of Blood and 'Best British Group' at the Brit Awards. Red Hot Chili Peppers took the award for 'Best International Group'.
2004: The Beach Boys singer Brian Wilson performs his long-awaited material from Smile in London.