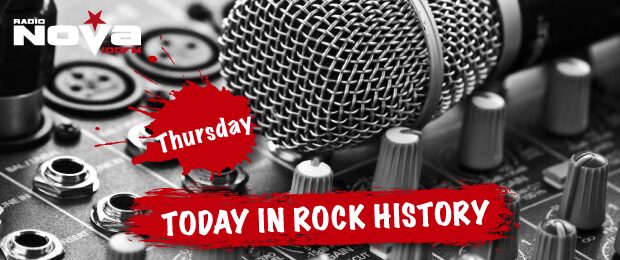 It's important to know your rock history, here at Radio NOVA we bring you ten rock stories from the sixties, seventies, eighties, nineties and the noughties.
On this day in rock history: February 5th.
1962: Ringo Starr filled in for the unwell drummer Pete Best, it was the first time Ringo played live with the Beatles.
1967: Mick Jagger sued the News Of The World for claiming he had taken LSD with the Moody Blues.
1970: David Bowie recorded four tracks for John Peel's BBC radio show.
1971: Black Sabbath began working on their third studio album titled Master Of Reality. The LP was a massive influence on bands such as Nirvana, Soundgarden, Sonic Youth and Smashing Pumpkins.
1972: Paul Simon put out the single 'Mother and Child Reunion', it was the first song he released without Art Garfunkel.
1983: Toto went to number one in the States with their classic track 'Africa.
1992: On their first tour of Australia & New Zealand, Nirvana played in the Aussie capital Canberra.
1998: Stevie Wonder took to the stage at the White House to perform with Elton John for Bill Clinton and Tony Blair.
2003: After being arrested at London's Heathrow airport for endangering the flight, Courtney Love tells reporters: "I cussed at a lady-my daughter always said I had a potty mouth."
2006: The Rolling Stones played the Super Bowl half-time show in Detroit, performing the songs 'Start Me Up', 'Rough Justice' and '(I Can't Get No) Satisfaction.