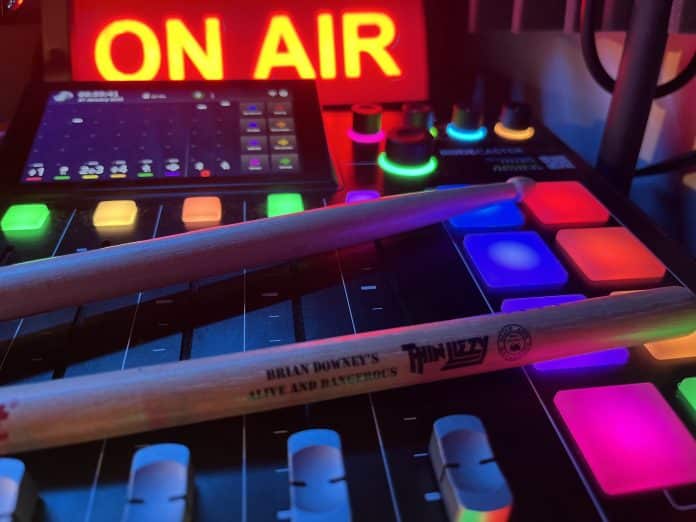 Every day on Radio Nova, just before 11am, we play a couple of songs key to "today in music history" Have a listen! But for now – here's some light reading and watching.  January 27th in Music History looks like this.
1956, Elvis' single, 'Heartbreak Hotel' was released by RCA Records, who had just purchased Presley's contract from Sun Records for $35,000. The song sold 300,000 copies in its first week and would eventually sell over a million, becoming Elvis' first Gold record.
1970, John Lennon wrote, recorded and mixed his new single 'Instant Karma!' all in one day. It ranks as one of the fastest-released songs in pop music history, recorded at London's Abbey Road Studios and arriving in stores only ten days later.
1971, David Bowie had problems with getting a working visa in the States, so to drum up some publicity he wore a dress to a promotional event.
1973, Stevie Wonder went to number one with the single 'Superstition', it was only his second number one.
1977, Punk rock band the Clash signed a record deal with CBS Records for £100,000.
1984, Michael Jackson's hair caught on fire while he was filming a Pepsi advert.
1994, Oasis played their debut show in London at the King's Cross Water Rats.
Couldn't find any video of that performance, sooooo..
1998, James Brown was arrested for possession of marijuana and unlawful use of a firearm. The 'Godfather of Soul' later claimed the drugs were to help his eyesight.
2014, American singer/songwriter Pete Seeger died at the age of 94.
Happy birthday to drummers Pink Floyd's Nick Mason and Thin Lizzy, Brian Downey. Pair of legends!
Don't forget you can now get This Week in Music History from Nova.ie and Radio Nova.
To subscribe to the podcast, just click here