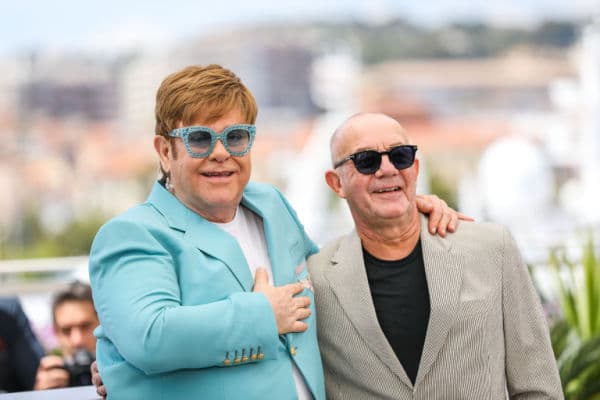 Bernie Taupin, the man responsible for the lyrics to many of Elton John's hit singles, has confirmed the release date for his forthcoming memoir.
Arriving on September 12, the memoir 'Scattershot: Life, Music, Elton & Me' will detail the lifelong creative partnership of the pair, which can be traced as far back as Elton John's debut album 'Empty Sky', which arrived in 1969.
The pair had met after they responded to an NME advert, who were looking for songwriters.
Taupin has also been credited with being the brains behind the lyrics for other Elton John hits, including 'Tiny Dancer', 'Rocket Man', 'Goodbye Yellow Brick Road', and 'Candle In The Wind' and others.
According to a publisher, the memoir is "an exciting, multi-decade whirlwind told in a non-linear yet grounded narrative". 
"something in it for everybody"
Speaking about the memoir himself, Bernie Taupin promised to include anecdotes involving Frank Sinatra, John Lennon and Bob Marley.
He also added that writing this book was "a long arduous task".
Taupin also added that it "began a few years back composing essays and observations on my life that ultimately gained momentum and started to look like a book… It was also a lot of fun and immensely beneficial in blowing the dust off a lot of what I'd forgotten about". 
"Hopefully, there's something in it for everybody", the lyricist continued. "It's contemplative, self-assessing and attempts to stay off the beaten path in not regurgitating what's already been written". 
Taupin's partnership with Elton was previously covered in the 2019 biopic, Rocketman.
In 2021, Elton John also helped to celebrate the birthday of his friend by releasing the first ever song that the pair had rehearsed.
The song is called 'Scarecrow'. While Taupin had written lyrics for it, it was the first time that Elton had put music to the track. Check it out and more here.