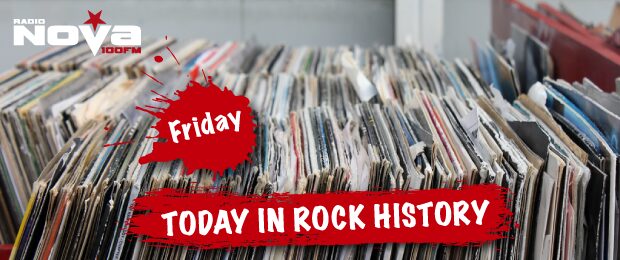 It's important to know your rock history, here at Radio NOVA we bring you ten rock stories from the sixties, seventies, eighties, nineties and the noughties.
On this day in rock history: January 2nd.
1968: When John Lennon and Yoko Ono's album Two Virgins arrived on American shores, New Jersey customs officers confiscated the LP because the cover featured the couple naked.
1969: Led Zeppelin played their first Los Angeles gig at the famous Whisky A Go-Go club, they were supported by the Alice Cooper band.
1969: During the filming of the Beatles' rehearsal sessions for Let It Be, guitarist George Harrison left the group.
1971: George Harrison went to number one on the album charts with All Things Must Pass, he was the first of the fab four to score a solo number one record.
1974: Country singer Tex Ritter suffered a heart attack and died, while in the process of bailing out a bandmate from jail. Ritter won an Academy Award in 1952 for Best Song 'High Noon'.
1979: The trial of Sex Pistol's bassist Sid Vicious began in New York City. He was accused of stabbing and murdering his girlfriend Nancy Spungen at the Chelsea Hotel.
1988: In an American survey of 'The Most Beautiful Lips', it was a draw between Michael Jackson and U2's frontman Bono.
1993: Suede's singer Brett Anderson said in an interview with Melody Maker: "I honestly think lack of sex is vital to my writing process. I don't know if the same goes for Aerosmith."
2000: Scottish band Travis were at number one on the album charts with their record The Man Who.
2009: It was revealed that the biggest selling artist of 2008 were Aussie rockers AC/DC, their album Black Ice sold over 3.4 million units.